Michael Faraday uncovered the link between electricity and magnetism, built the first electric motor, and carried out pioneering work on electrolysis – the foundation of modern batteries. Faraday has put his name to scientific laws, constants, effects, cages, balances (to name a few), but the latest Faraday eponym is the The Faraday Institution.
Established in 2017, The Faraday Institution is the UK's flagship battery research funding body, and closely partners with the Engineering and Physical Sciences Research Council (EPSRC). The relatively young institute has already brought together 27 Universities and 85 Industry Groups with their financial support.
The goal - making the UK a world leader in battery innovation.
One of the Institute's longest running programs is the "Faraday Battery Challenge". With a budget of over half a billion GBP, the program has now been extended to 2025 to continue supporting high tech, high value and high skill battery innovation in the UK.
The latest round of funding was announced in early 2023 and saw a raft of exciting projects backed by nearly 30 million GBP of investment.
These projects touch all aspects of the battery lifecycle, including the design processes, charging performance and recycling. For example, About:Energy, who specialise in battery modelling, have been awarded a project to advance "The Voltt" battery optimisation package in partnership with Imperial College London and Arrival. Their work looks to accelerate the adoption of cell modelling, and in turn speed up battery development across the industry.
Mewburn Ellis is also proud to work with a number of companies supported by the Faraday Battery Challenge, including Cambridge based Nyobolt and Watercycle Technologies from Manchester.
EXtrAPower
Nyobolt is leading the EXtrAPower (Enabling Xtreme Automotive Power) project, in partnership with WAE Technologies, Coventry University and the University of Cambridge. With an eye on fuelling the UK's automotive sector, this project looks to fast-track the adoption of Nyobolt's pioneering ultra-fast charging battery technology.
Dr. Sai Shivareddy, CEO of Nyobolt, comments that: "Nyobolt's battery technology addresses a market failure for high-power and long cycle life within automotive applications. EXtaAPower will accelerate the adoption of our novel technology, and with it the transition to zero emission vehicles. We are excited to be working alongside leading experts in the field to advance innovative, ultra-fast charging batteries for automotive."
This latest work looks at electrolytes for ultra-fast charging cells. A common problem with ultra-fast charging is ensuring that all cell components are able to handle high charge rates. Optimising the whole cell, from electrodes through to electrolytes, is needed to provide reliable high-rate performance and long-term capacity retention.
REBLEND
Watercycle Technologies is a partner in project REBLEND. Led by the recycling company Ecoshred, this work focuses on cathode active material recovery from end-of-life cells. The recovered material is intended to re-use in automotive batteries – reducing manufacture's reliance on virgin materials.
As part of this project, Watercycle Technologies are pioneering membrane based mineral extraction systems. This technology enables lithium extraction from solution, which can then be recycled into automotive batteries. Such solution based extraction techniques offer a high through-put route to battery recycling. An old cell is shredded, the valuable metals leached into solution, before selective membrane extraction removes the metals for recycling.
Looking Forward
Just like Faraday's diverse discoveries, The Faraday Institution continues to enable a huge range of battery research across the UK. As the Faraday Battery Challenge extends to 2025, it will be exciting to see what new developments emerge over the coming years.
This special report demonstrates how innovation is blossoming in all areas of the battery ecosystem driven by both pressures and incentives; and how patents are playing a big part in protecting inventions and forming one branch of a wider commercial strategy.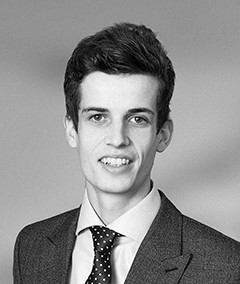 Niles is an Associate and Patent Attorney working in the chemistry field. Niles has an MChem degree in chemistry from the University of Oxford. His undergraduate research project was on the synthesis of novel perylene diimide containing macrocycles for anion recognition and sensing applications.
Sign up to our newsletter: Forward - news, insights and features
Contact Us
We have an easily-accessible office in central London, as well as a number of regional offices throughout the UK and an office in Munich, Germany. We'd love to hear from you, so please get in touch.