The future of food is a hot topic. Whether it is cellular agriculture, next-generation meat analogues or insect-based pet foods, the sector is currently buzzing with extreme interest to investors, consumers, and the press. One challenge for innovators in this field is finding a suitable business development and IP strategy, as neither those of the traditional food market nor the medical dominated biotech market will be appropriate in a fast-moving field.
The recently released Mewburn Ellis IP Guide for SMEs sets out IP priorities for businesses at four different stages in their life cycle. The IP Guide is aimed at businesses in all technological fields, but those working in future food may have particular and specialist IP priorities.
Launch
Taking an idea from the concept stage to serving up the earliest samples of product can be a long journey, and an expensive one. Different business will need to find their own ways to balance the desire to publicly display their work to generate media and investor interest with the need for secrecy during development.
IP protection may seem like a costly investment, not to mention low on the list of priorities at this stage, but it is crucial to ensure robust protection around the core technology early on. Laying the foundations of a solid patent and branding strategy will be critical to attracting investment and commercialisation down the line in high tech industries. Discussing strategy with IP specialists, who can tailor the approach to provide maximal coverage and flexibility whist controlling costs, at the early stages will reap rewards later.
Growth
As technologies progress, the nature of the research and development around them moves into the next phase. So too does the IP strategy.
After launch, future food innovators face will considerable work finalising the product for market, optimising for production at scale, and meeting regulatory requirements for new foods. Embedding invention capture in the heart of these processes process can effectively create overlapping layers of protection around the core inventive concept, shoring up your position against competitors and creating opportunities for licensing revenue later on.
As products become more mature, thoughts naturally turn to competitors and collaborators. IP landscaping work can be useful here to identify key players and their areas of interest for strategic reasons. Whether this is used to direct research and innovation away from contested fields, or leveraged in negotiations for collaboration, will depend on the goals of the business.
Expansion
This may require additional fund raising through further investment rounds. As technologies mature and investment increases, the degree of IP due diligence required by investors is also likely to increase with it. Freedom to Operate exercises will be important to establish that none of the proposed activities infringe third party IP, ensuring that the business will be able to fully exploit their asset and maximise its value, and providing investor confidence.
Of course, third party IP blocking aspects of the product could be a serious and costly obstacle at this stage. Where these exist, work will be required to assess the risk posed to the business, and work to address or mitigate that risk. Bringing proceedings to clear the way may be necessary to overcome these barriers unless they can be circumvented by well-crafted legal agreements.
Maturity
At some point in the development pipeline, the primary focus will shift from research and development of a product to its production, distribution, and sales. For many companies, this of development will occur once their products reach the shelves, but for some it may come even earlier. This is when the investment in IP to secure an exclusive product niche pays off.
Some companies may even be able to licence out their ancillary technologies into revenue streams. For example, bioreactor technologies could be licenced out to non-competing companies in different biotechnological fields. Negotiating and preparing the terms of these licences can be legally complex but has the potential to provide further rewards.
At this stage, many will be planning their exit, or looking to float the business on the stock exchange. Regardless of how this exit is achieved, this is likely to require IP auditing and due diligence in order to satisfy the banks or purchasers. Others will be looking for the next opportunity – whether that involves developing new complementary product lines, branching out internationally, or renewed cycles of development.
Mewburn Ellis works extensively with businesses throughout the life sciences sector, from foundation and spin-out to growth and later acquisition. We have also worked with investors and acquisitive life sciences businesses, giving us a key insight into their demands and expectations of early and developing businesses in the sector. We have unrivalled experience in guiding companies through the four stages of business development, providing pragmatic and timely advice throughout the business evolution. Working with us, you can be sure of Forward Looking IP to protect your future food innovations.


To learn more about how we work with SMEs, visit our spotlight page and download our IP Guide for SMEs.
Read more about future food on our blog.
This blog was originally written by Andrew Tindall.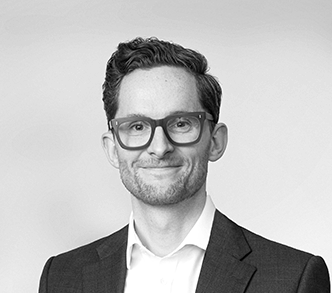 Adam is a Partner and Patent Attorney at Mewburn Ellis. He works with biotech companies to build and manage their patent portfolios, drafting patent applications and co-ordinating prosecution worldwide. Adam has particular experience handling portfolios relating to therapeutics (particularly immunotherapies, including adoptive cellular therapies), antibody technology, diagnostics, and regenerative medicine.
Sign up to our newsletter: Forward - news, insights and features
Contact Us
We have an easily-accessible office in central London, as well as a number of regional offices throughout the UK and an office in Munich, Germany. We'd love to hear from you, so please get in touch.