Mewburn Ellis is rethinking I&D from top to bottom. But what is the best strategy? New Chief I&D Officer Robert Andrews explains why the issue is so hard to get right.
Forward: features are independent pieces written for Mewburn Ellis discussing and celebrating the best of innovation and exploration from the scientific and entrepreneurial worlds.
In January this year Mewburn Ellis created a new position of Chief Inclusion & Diversity Officer. The word "chief" caused a few stirs. The legal sector is a laggard on I&D – normally the role is palmed off to HR and forgotten about. Suddenly here was an attorney-firm offering the most senior possible title, a seat on the board, and a mission to make the company a leader in the area.
Into the hot seat stepped Robert Andrews. He's been a patent attorney with Mewburn Ellis for 15 years in the Life Sciences team. Again, an interesting choice – an attorney, not a diversity industry specialist.
So what is his grand plan as the Chief of I&D? "There are two questions," says Robert. "First, what is the role? And then we need to define Inclusion & Diversity. It's still being decided what they both mean."
This is more than sophistry. Robert is a thoughtful student of I&D, and that means an understanding that the concept means different things to different people.
"I have an idea of what Inclusion & Diversity means to me," he says. "I also talk to other people here at Mewburn Ellis and in other organisations and the meaning varies."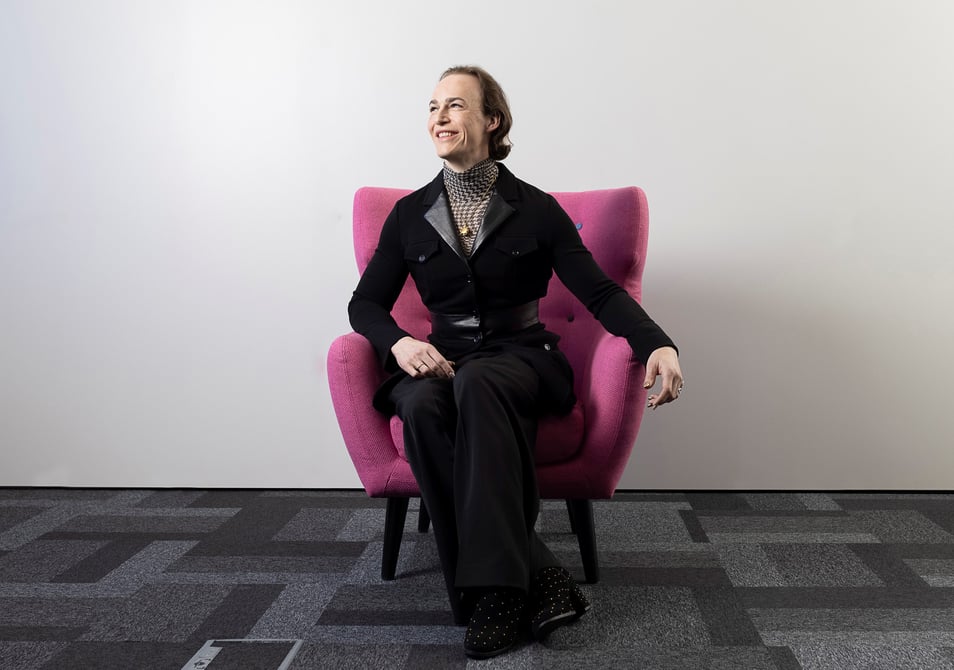 For some it's about race. For others maternity and paternity. The list includes sexual orientation, gender, body size, national origin, age, recruitment, the menopause, and so on. Priorities differ. "You may assume everyone thinks recruitment is the number one issue. But when you talk to them it ranks only as number six, and the number one may be paternity leave. One of the most difficult things is sequencing things in the right order."
After a few months in the role the essential concepts are starting to emerge. "There are some common themes," he notes. "At its core it's about people feeling listened to, that their opinion matters. And it's about coming to a workplace you enjoy being at, and being you at. Everyone has their game face at work, but it shouldn't be necessary to have a completely different persona from who you are. You should feel you can really be you and valued for you."
The key word in all this is listened. For Robert, the I&D agenda and his role must be shaped by the people that matter – his colleagues. There's no other way to do the job. "The conversation is something everyone should be able to relate to, and everyone can contribute to." It means that whilst Robert has the title Chief, he's not dictating policy from on high. Rather the entire company is finding a way forward together.
This method has the advantage of incorporating a wide range of issues. Anything less can backfire. "When companies start on this voyage they tend to think first about recruitment in under-represented groups," he points out. "They think they are too white, so they look to recruit more ethnic minorities. Or not enough queer people, so let's get some LGBT+ folk in the doors. These people arrive and then leave within a year because they don't feel valued for who they are. They can't actually express themselves."
Another feature of starting the I&D strategy with conversations is to delve into the true nature of the workforce. Robert observes that companies may, in fact, be more diverse than they realise. After all, how much do we know about the sexuality, ethnicity, or gender identity of our co-workers? We may be oblivious. The only way to know is to talk and listen.
Surveys, groups, and The Hive
So how can an organisation listen better? Here Mewburn Ellis have a concrete plan. A crucial part of this was to convene a collaboration group of 12 people from across the company to talk strategy. This means the discussion gets input from a wide range of voices.
Added to that is the data. An initial company-wide survey, anonymised, allowed everyone to offer their unvarnished views on how Mewburn Ellis performs, what the priorities should be, and where the failings are. For the first time the firm possesses hard evidence of the I&D landscape.
The surveys were followed up by listening groups. These involve eight to ten staff discussing the survey results to add qualitative evidence.
Another resource is an online hub called The Hive which allows employees to discuss anything and everything. "The Hive is our internal social network," says Robert. "It's an area where people can post things that are important to them. We have people talking about Christmas and Ramadan, about black history and pride awareness. It's another way to allow our people to talk to each other, just generally increasing communication and engagement."
The results of this process exposed the range of views across the company. "It really highlighted the different groupings we have within the firm," reveals Robert. "For example, people who've been here longer felt differently to those who arrived more recently. The long service group felt less engaged. Like cogs in the machine. That was interesting and unexpected." Partners differed from junior employees. There were sectoral variations. The belief that I&D is itself a diverse concept was vindicated.
Mewburn Ellis now plans to build regular data collection and analysis into their I&D strategy. One idea is to conduct surveys every three to six months. The questions would be quick-fire, taking five minutes to answer, to ensure no interference with work. "The hope is all of these things, the data collection, the collaboration group, support groups, and training our partners to be more inclusive leaders, will make us better at listening."
The results
Of course, talk is the beginning. Next comes action. Robert is clear about the need to translate good intent into genuine change.
The early fruits are already visible. For example, in the creation of shared interest groups. The first of these is the menopause support group, which grew organically out of the discussion groups convened to talk about I&D. The group chats and shares experiences. Guest speakers are invited to deliver keynotes. The group is helping to shape company policy on the menopause – an issue which rarely gets much airtime even in the most conscientious of organisations. It is a sign of the early benefits of focusing on I&D.
"The menopause group is a prototype for a number of different groups which we hope will come forward," says Robert. "People have already expressed interest in establishing an LGBT group, a carers group, and a young parents group. People who share an interest can meet and exchange ideas. And also field suggestions and ideas back into the firm."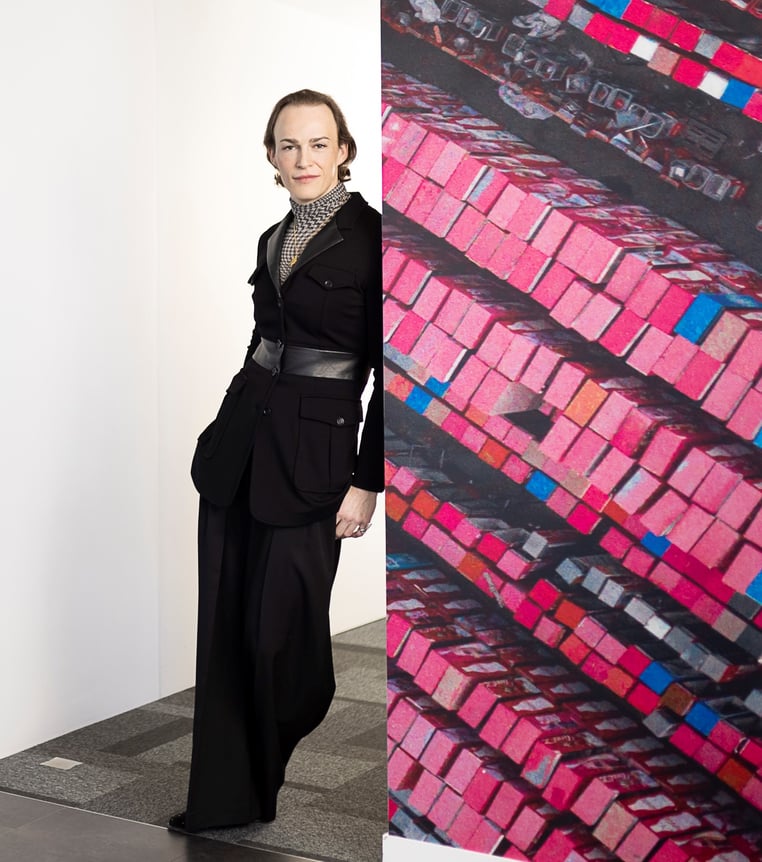 Another happy outcome is shining a light on overlooked issues. Paternity and childcare is an area the company is actively reviewing. A recent change for the partnership upgraded the two-weeks leave for new fathers to six months leave, flat across genders, at 75 per cent pay. It's been a hit. But firmwide the policy still has gaps. For example, during our interview Robert is at home doing childcare after his wife broke her leg skiing. "Without wanting to sound pompous, my time is quite valuable, and the firm is losing value because I'm otherwise engaged looking after my daughter," he observes. "There are professional service firms who provide top-up care, so maybe we should consider that." Parenting is an issue that affects many people in the company, so any policy change would have broad impact on the organisation. A chief I&D Officer can ensure the potential for parental support is fully explored.
The challenges
Naturally, I&D is not without hazards. There are multiple flashpoints on the road ahead. This is the age of cancel culture. A dispute over trans rights saw the Harry Potter author JK Rowling denounced by the lead actors in her films, and her name removed from the latest movies. Even the formally uncontroversial topic of gender pronouns can now lead to profound disagreement.
Robert's preferred solution comes back to listening. His reflective approach aims to avoid dogma and dramatics in favour of practical solutions.
"Pronouns can be controversial," he admits. "There's a lot of Inclusion & Diversity debate around language. The language we use is definitely important, and we have to accept that we have finite time and energy to drive progress. I wouldn't want the bulk of our efforts to get sucked down language rabbit holes. It's better to focus on changing actual policies to make things better for people"
His own view on this issue, as with others, is admirably libertarian: "My feeling is that people should be able to put their pronouns in their names if they want to, but shouldn't have to. There are good reasons why people may not feel comfortable publicly stating their pronouns. We don't have a developed policy yet but it's something we're thinking about."
There is also the problem of global differences. Car-makers Mercedes-Benz and BMW, for example, got into hot water after supporting LGBT rights across social media accounts, but dropping the rainbow colouring in the Middle East markets. Likewise, YouTube changed its cover image to spell out Pride 2021 but not for India. This did not go unnoticed.
"It's part of why a role like mine has come into existence," says Robert. "Companies need to have an opinion on these things these days." Mewburn Ellis doesn't face some of the trickiest issues, as the majority of its clients are based in the comparatively progressive UK, US, and EU markets. But Singapore is a major market where same-sex sexual activity remains illegal and discrimination against LGBT is not prohibited. The situation there is complex – there are few prosecutions, and a Pink Dot rally has been held each year since 2009. Nevertheless, a firm operating in different countries has to keep in mind that – for example – the approach taken in Germany may not translate to Singapore.
"We are only just beginning to grapple with these issues," says Robert. "We have clients in Singapore and attorneys who grew up in that part of the world, and I've started having conversations with them. I ask them for their opinion, or to do some research for me. How would a decision go down there? We may have people who work for us there who are gay, queer, or a minority, and we owe it to them to stand up for them. There's a balance, isn't there? These issues are something companies didn't think about ten or fifteen years ago, but they are only growing in importance.."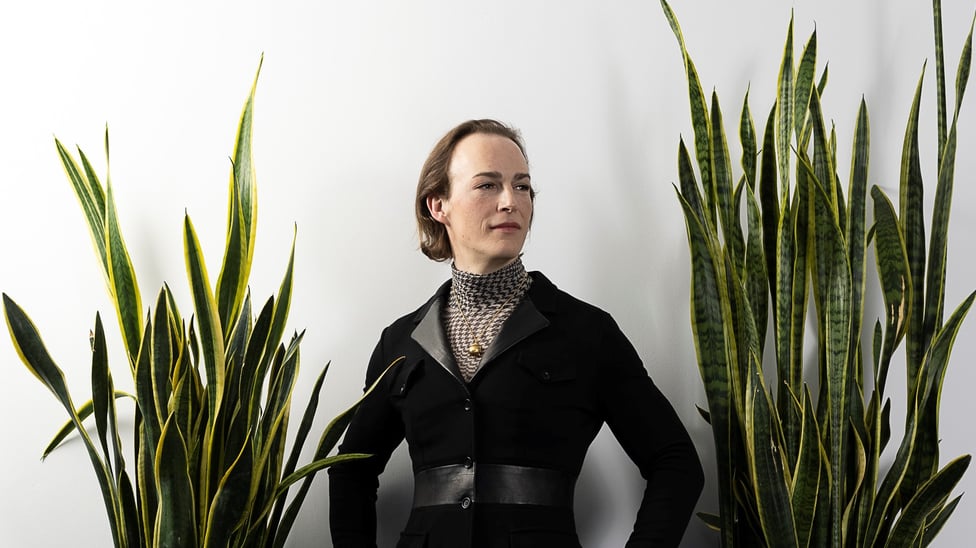 A final challenge is maintaining momentum within the company. Currently Mewburn Ellis is sincere in its ambition to lead the IP industry on I&D. But time pressures can erode the most profound convictions. "Time is a big thing!" he says. "We are all busy. I think a big portion of the difficulties we encounter of people not being listened to is not because people are horrible, it's because they're busy. They just don't have the time."
Robert is aware that uniform engagement is incredibly hard to achieve: "The split you see in the firm is the same as in any population. About a third are keen, who absolutely think I&D is the best thing since sliced bread. A third are busy, but think it sounds right. And a third are maybe not actively against it, but struggle to see the relevance to their day-to-day work life. How do we reach those people who are less engaged? That's one of the challenges."
If nothing else the commercial angle may focus attention a little more sharply. Two years ago Mewburn Ellis pitched for a tender and failed to win the bid owing to a lack of focus on key areas like I&D which was on the client's criteria. "It was a penny-dropping moment," says Robert. "A real wake-up call for us and was influential in enabling us to define and launch our entire community programme."
The Chief
During our interview Robert is so modest and thoughtful his own identity is hard to pin down. The way he frames the debate on I&D as a collective endeavour makes it feel impertinent to even ask. But being a blunt journalist I can't help but ask about his own background and orientation. "I'm not wholly clear about it either," he says. "I'm not trying to be secretive, but I'm still part of the way through the voyage of discovery. It's a personal thing. Some people feel much happier wearing labels. I don't really like to define myself that way as I've not yet found one that I feel fits. I think 'queer' is probably the label I hold out most often as it's broad enough not to pin me down."
He grew up in West Cornwall in the 1980s. "It's one of the reasons I moved to London," he recalls. "Where you can do what you want and people don't bat an eyelid."
His wife is from Russia, a nation with some of the most retrograde policies of any European nation on LGBT issues. He says he recently went on holiday with his in-laws. It proved tricky. "Yeah, I had to totally straightwash myself. If they had any inkling of who I actually am, the real me, they'd never talk to me again. Or my wife. I'm being glib, but also deadly serious."
His personal history means he has a natural empathy with people under-going their own exploration of their identity. "I know from my own experience that it's your own fear of what other people think that is holding you back the most," he says. "And it takes a long time to break those barriers. Maybe it's a thing of my generation. I see the young people at the firm today just don't have those internal barriers. Maybe that's just a feature of growing up in a more enlightened age."
Stepping into a role like Chief Inclusion & Diversity Officer is a bold move for an attorney. But Robert seems well suited for it. In addition to his masters in biochemistry from the University of Oxford and PhD from Cambridge on cellular development, he has a masters in philosophy, also from Cambridge. He's lived and worked in South Korea and was the first European patent attorney to conduct a seminar for the Korean Intellectual Property Office biotechnology group. It's an aptly esoteric background for a diversity role.
Ultimately, Robert is eager to discover what a difference I&D can really make in people's lives. The uncertainty makes it a tantalising question. And he can do it in a firm that backs him to the hilt, all the way from managing partner to the newest recruit.
It's clear it's a role he's going to relish. "There's a real upswell of enthusiasm and commitment genuinely from within the firm," he enthuses. "All of these things give me real confidence that it's not going to be long before you see Mewburn Ellis as a leader of Inclusion & Diversity in the IP sector."
Celebrating equality & diversity
Inclusion and diversity is high on the agenda for Mewburn Ellis. It's part of our business plan and is being driven by our management board. For us, inclusion and diversity is more than just a tick-box exercise – it is an issue that's long been on our agenda and is becoming increasingly ingrained in our business plan and imbedded in our culture. We strive to be leaders in this area, and whilst we have made strong progress to date, there is always more that can be done.
As part of his new role, Robert also leads Mewburn Ellis' recently assembled Inclusion & Collaboration Group, which is a forum empowering our people to take an active role in building and delivering the firm's inclusion and diversity initiatives. This group includes: Robert Andrews, Alex Burns, Rebecca Campbell, Victoria Coleman, Tom Furnival, Samuel Hart, Celeste Jones, Claire Jones, Thomas Taylerson, Ines Weber, and Anthony Williams.
Written by Charles Orton-Jones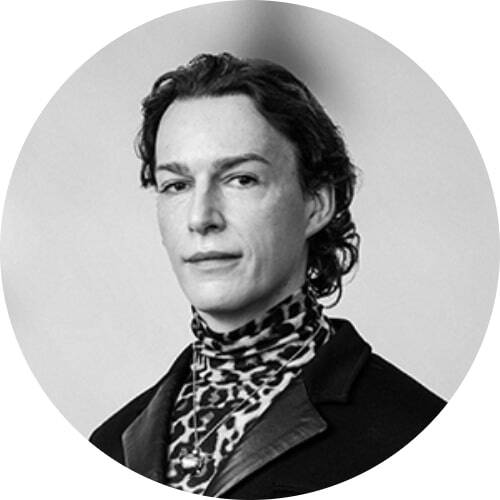 Robert is our Chief Inclusion & Diversity Officer and is responsible for leading the firm's Inclusion & Diversity strategy and ensuring this remains a key focus for the firm. Robert is also a patent attorney and the majority of Robert's work is in the biopharma sector, principally with companies undertaking drug discovery and development. He advises on all stages of a medicine's lifecycle, from initial discovery through clinical trials to regulatory approval. Working closely with in-house IP teams and scientists, he has extensive experience of drafting and prosecution, global portfolio management and invention capture. He also helps clients negotiate IP agreements and performs due diligence.
Sign up to our newsletter: Forward - news, insights and features
Contact Us
We have an easily-accessible office in central London, as well as a number of regional offices throughout the UK and an office in Munich, Germany. We'd love to hear from you, so please get in touch.