The absence of a requirement to instruct local professional representation is considered one of the main advantages of the 'Madrid Protocol' international registration system, principally because this comes with cost savings for trade mark owners. This is of course unless the local trade mark office in a designated country raises a problem of some kind. But even then, it can sometimes be possible for the holder or the representative for the international registration itself to take sufficient action at WIPO (the "World Intellectual Property Office", which administers the international registration system) in order to get past the issue at hand in the designated country.
However, in most cases, it is – and has long been – the situation that a local, national trade mark attorney or other suitably qualified professional must often be instructed to submit a response to the local trade mark office against any issues that arise. Whilst it is naturally also prudent to consult with a local attorney on any substantive issues that arise during examination or subsequently, in order to be fully aware of any peculiarities with national law, rules and practices, the requirement to respond via a local lawyer may also be considered a way to safeguard a given country's domestic IP profession which may otherwise suffer in view of the ever-increasing uptake of the Madrid Protocol route to protection: "International trademark applications filed via the Madrid System reached 64,400 in 2019, marking a 10th year of uninterrupted growth".
Nevertheless, there has also been something of a noticeable recent trend for local trade mark offices to insist that a national professional is appointed as a representative for a designation – even when no substantive issues have been raised. Whilst this is often (and rightly) to ensure that official correspondence is safely received or else to try to curtail some dubious activities, such as fraudulent Declarations of Use being filed, there is also still a fringe benefit to the domestic IP profession and so 'protectionist' inferences may arise.
Fortunately, there appear to be several established firms that seem willing to assume the role of local representative and to take the subject trade mark designation on to their records without charge. Some will no doubt consider it as being a 'loss leader', taking a view that there may be potential for income later down the track, post-grant – whether that be filing periodic Declarations of Use that may be required, or else being appointed as the incumbent representative to handle any offensive or defensive contentious proceedings that could arise against third parties. Whatever the rationale, this is clearly beneficial to trade mark owners.
Taking a look at Canada ...
Canada, which acceded to the Madrid Protocol on 17 March 2019, is one such country in which it is strongly advisable to instruct local representation from the outset of a designation's prosecution. This is because it is understood that the Canadian trade mark office will not send any official correspondence directly to the WIPO representative of an international registration that designates Canada, whilst the office will only send certain official correspondence to WIPO itself. The Canadian office will instead send official correspondence directly to the holder of the international registration, which is nearly always undesirable for one reason or another. This 'odd' working practice is not ideal. It seems to increase the possibility of official correspondence being missed entirely, or at least any deadlines not being monitored as would usually be expected.
In order to remedy the situation, a holder of an international registration designating Canada must proactively appoint a local Canadian attorney (residing in Canada and being on the Canadian list of registered trademark agents) as soon as possible after the 'notification date' – the point after the granting of the international registration that WIPO sends details to the designated national offices. This would mean that any official correspondence will then be sent to the Canadian attorney, instead of to the holder of the international registration. Whilst a holder would need to appoint a local Canadian attorney if its Canadian designation encountered any problems, and problems of one kind or another are relatively common in Canada, the need to do so from the outset simply to ensure that it finds out about any such problems is 'sub-optimal' at best. A trade mark owner seems to be effectively forced into instructing a local representative immediately as a result of this working practice, assuming that this 'quirk' is even known about in the first place. It is speculation, but this may perhaps stem from a sense that the Canadian office and profession want to retain some degree of control over its local trade mark register, which is understandable given the uncertain impact on the domestic trade mark regime that accession to the Madrid Protocol will bring.
USPTO actions
However, it is the US that is arguably the most prominent example of placing a burden on the holders of US designations of international registrations to appoint local counsel in the US. Indeed, the need for local representation in the US isn't just limited to designations under Madrid Protocol international registrations either, but also to 'normal' US national trade mark applications. An earlier blog article discussed how, back in August 2019, the US Patent and Trademark Office ("USPTO") changed the rules regarding the need for overseas trade mark applicants to be represented by a local US attorney. Under the new regulations, a "foreign-domiciled applicant" must appoint a qualified US attorney to prosecute its trade mark application(s), else it will be refused on that basis. Previously, an overseas applicant only needed to appoint a local US attorney if its application encountered any objections (an "Office Action") from the USPTO.
The USPTO's reasoning behind this change in representation rules seems to come from a desire to combat unscrupulous conduct of some foreign applicants in relation to fraudulent filings and renewals at the USPTO, sometimes including the submission of fake specimens of use. The USPTO appears to believe that, by requiring applicants to be represented by US attorneys, the standard of advice and thus behaviour will improve. But it is again easy to see how some would interpret this change as being a way to support the US legal industry.
As an aside, the USPTO has also recently introduced another new requirement for trade mark owners, namely that an email address for the applicant or holder must be provided as a safety net to ensure that any official correspondence is correctly delivered. However, after a relaxation of the initial requirements following a backlash from interested parties particularly around data protection concerns, it is now possible for this condition to be met through the use of a generic email address of either the instructed US attorney firm or a foreign attorney firm, such as the WIPO representative for US designations of international registrations.
Returning to the requirement for trade mark owners to appoint local representation come what may, it should however be noted that this isn't necessarily a new development. For example, the requirement for the holder of an Australian designation to appoint an address of service (local representative) in Australia or New Zealand "as soon as practicable after receiving the statement of protection" is set out in the Australian Trade Mark Regulations 1995. It is nevertheless an issue that seems to risen in prominence in recent times, quite possibly sparked by the actions of the USPTO.
Post-Brexit
Unfortunately, the whole situation is arguably fast turning into a bit of a 'tit-for-tat' one, largely to the detriment of trade mark owners. This is perhaps exemplified by the current lobbying going on in the UK, as stakeholders petition for the current rule that foreign applicants or holders of UK applications or designations must have an address of services in the European Economic Area ("EEA") now be cut-back – after Brexit – to become a requirement for a UK representative, although it is understood that this still only becomes a requirement in the event of an issue arising with the designation (or application) that requires some substantive action to be taken. This is largely in response to the fact that UK trade mark professionals will no longer be able to represent EUTMs after the Brexit transitional period has come to an end on 1 January 2021, with that role then being the exclusive preserve of an EEA representative.
The uneven playing field that will soon exist between UK and EU trade marks does seem to be rather unfair and prejudicial to UK qualified representatives though, and particularly when set against the context of what's going on elsewhere around the world of a similar nature. There is also a serious practical concern about a trade mark owner being represented in UK proceedings by an EEA representative that is not familiar with UK law, rules and procedures, resulting in the client not being represented as effectively as they should expect to be. But it is again also easy to see how some will regard the petitioning as merely a way to safeguard the engagement of UK representatives, particularly considering how important the professional services sector is to the UK economy.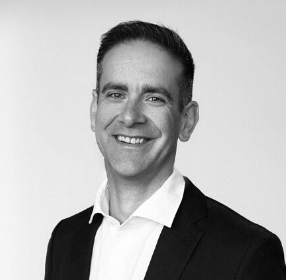 Andy is a Partner and Chartered Trade Mark Attorney at Mewburn Ellis. He handles a wide range of trade mark work, from searches, portfolio reviews and devising filing strategies to prosecution of applications, oppositions, revocation and invalidity actions. Andy has extensive experience representing clients at the UKIPO, EUIPO and WIPO (for international 'Madrid Protocol' registrations).
Sign up to our newsletter: Forward - news, insights and features
Contact Us
We have an easily-accessible office in central London, as well as a number of regional offices throughout the UK and an office in Munich, Germany. We'd love to hear from you, so please get in touch.