The US Patent and Trademark Office ("USPTO") has recently changed the rules regarding the need for overseas trade mark applicants to be represented by a local US attorney. Under the new rules, a "foreign-domiciled applicant" must appoint a qualified US attorney to prosecute its trade mark application(s). Previously, an overseas applicant only needed to appoint a local US attorney if its application encountered any objections (an "Office Action") from the USPTO, although only a lucky 3% of all US applications avoided any such Office Actions arising according to 2017 statistics, and so this new requirement will affect the majority of applications.
Timings
The change came into effect on 3 August 2019, but the rule also applies to pending applications filed before that date, if any official objections from the USPTO have issued. If a US application was filed before 3 August 2019, but no Office Action was issued against it, then a US attorney does not need to be appointed.
Foreign-Domiciled Applicants
According to the USPTO, a "foreign-domiciled" trade mark applicant is either or both: (a) an individual with a permanent legal residence outside the United States or its territories; and/or (b) an entity with its principal place of business (headquarters) outside the United States or its territories.
It is understood that foreign-domiciled applicants can still technically file US applications without a US attorney having been appointed as representative, but that doing so will automatically trigger the issuance of an Office Action requiring an attorney to be appointed. In practice though, it seems likely that most applicants would instruct a local attorney to handle the filing of direct national US trade mark applications from the outset anyway.
US Designations Under the Madrid System
However, the change in rules in particular impacts upon an applicant's use of the Madrid System international trade mark registration system. One of the key benefits of this system, particularly from a cost perspective, is that applicants file a single application for a 'bundle' of national rights centrally at the Madrid System office ("WIPO"). Applicants only need to appoint a local attorney in the countries designated under its application if any issues are encountered in the territory in question.
For now, if the US is designated under a Madrid System international registration, then applicants will still not need to appoint a US attorney at the time of filing or subsequently – unless an Office Action issues, which is most of the time as mentioned above. Soon, however, it is anticipated that WIPO will amend its Madrid System application form to require applicants to specify a US attorney at the point of submitting the application in order to comply with the USPTO's rule change.
From a practical perspective, this means that applicants will have to contact and instruct a US attorney before the application is filed, prior to which the US attorney may need to conduct a conflict check to be sure that it is free to act on behalf of the applicant. This could delay the filing of the application. The appointed US attorney may also seek to make a charge to the applicant for its instruction as representative. Additionally, whilst USPTO Office Actions relating to US designations under Madrid System international registration have until now been forwarded to the applicant by WIPO, it is felt that these may now (also) be reported to the applicant directly the US attorney representative, who may also make a charge for doing so – a charge that would not have been incurred before.
Rationale
The USPTO's rationale behind this change in representation rules seems to stem from a desire to combat unscrupulous conduct of some foreign applicants in relation to fraudulent filings and renewals at the USPTO, sometimes including the submission fake specimens of use. The USPTO appears to believe that, by requiring applicants to be represented by US attorneys, the standard of advice and thus behaviour will improve.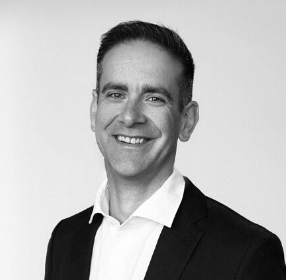 Andy is a Partner and Chartered Trade Mark Attorney at Mewburn Ellis. He handles a wide range of trade mark work, from searches, portfolio reviews and devising filing strategies to prosecution of applications, oppositions, revocation and invalidity actions. Andy has extensive experience representing clients at the UKIPO, EUIPO and WIPO (for international 'Madrid Protocol' registrations).
Sign up to our newsletter: Forward - news, insights and features
Contact Us
We have an easily-accessible office in central London, as well as a number of regional offices throughout the UK and an office in Munich, Germany. We'd love to hear from you, so please get in touch.