As part of our 'meet the team' series, we talk to head of legal and dispute resolution, Sean Jauss, about resolving disputes, the Unified Patent Court and the sectors where he expects to see an increase in patent disputes.
Sean didn't start out with a legal career in mind. He was a microbiologist and studied for his degree at Imperial College, before gaining his PhD at Cambridge University. It was there that he started to think about other careers that might incorporate his love of science.
He decided on law and secured a training contract with magic circle firm Slaughter and May. From the off he knew he wanted to go specialise in IP. "I could see that was where my skills and knowledge could be most useful and that I would still be at the coal face of new developments in science," says Sean.
He left Slaughter and May after qualification and took a role at the London School of Hygiene & Tropical Medicine where he established and managed the school's technology transfer office. He returned to private practice at Osborne Clarke working on "hard IP", and then joined Mewburn Ellis in 2011 to run the legal services team. He was made partner three years later.
Commercial drivers
Sean thrives on the intellectual challenge of the job but also the exposure to new technology and innovation. He divides his time between working on disputes and commercial IP which, he says, is unusual given most people specialise in one or the other.
"I love working on both," explains Sean. "I think that adds huge value for clients. If you just litigate, you may not always appreciate some of the underlying commercial drivers behind that litigation, or a commercial route through the issue. If you just work on commercialisation, you may not see where there is potential for a dispute to arise. By splitting my time 50:50, I can advise clients on the whole picture."
For Sean, some of the most important work he does is taking a complex dispute and resolving it commercially without going to court.
"There is a tendency to rush to litigation," says Sean. "But ideally you want to put a dispute into a position where the other side don't want to go to court and are open to negotiation".
Sean has a strong team around him who undertake a lot of the day-to-day work on any given case, freeing him up to focus on strategy and how to achieve an outcome that works for the client.
"A patent dispute can take years and get very expensive," he says. "There is a danger the process takes over and the client forgets what the original, commercial aim of the dispute was. It's important that I keep everyone on the right track, keeping those commercial considerations front of mind and working towards them."
"Sometimes I need to persuade a client that going to court is not the best path," says Sean. "I need to explain the facts of the situation to them, to give them a clear understanding of the rights the other side holds, and what is realistic and possible. It can be challenging.
"Sometimes a case simply isn't strong enough and we need to find an exit that provides a good commercial outcome. At the other end of the scale, it might be a client holds very strong IP rights but is reluctant to enforce them. In these situations, I may well be advising them that it is worth taking that risk and litigating to maximise leverage."
The future of patent litigation
The Unified Patent Court opened its doors in June this year, creating a new system for litigating patents in Europe. It's the realisation of an ambition to unify European patents that dates back almost 50 years, and it's a massive development for IP lawyers.
"The patent world doesn't change a huge amount but every ten years or so something big happens," says Sean. "The creation of the Unified Patent Court is hugely significant. I expect it to become dominant as the primary place where patents are litigated in Europe, and even for the likes of the UK, that is outside it, it will have a harmonising effect."
The development of artificial intelligence (AI) is also significant for those working in patent litigation. "I anticipate more litigation as a result," says Sean. "Specifically, I expect disputes to arise in relation to who holds the rights for inventions and creative works that have been made by AI as well as in relation to the IP in the processes involved in AI."
"No doubt there will also be an impact on the way lawyers work. We are beginning to see the benefits of using large language models such as ChatGPT to make legal arguments but also the pitfalls after a lawyer in the US was found to have made arguments based on fake cases and precedents."
He also predicts a raft of important litigation coming down the track in the pharmaceutical sector, triggered by significant advances in vaccines and antibody technologies. "The last decade saw a great deal of landmark litigation between the major players in telecoms due to big advances in technology and the dominance of a small number of multinationals. I expect to see something similar happen in the pharmaceuticals space as we move into "personalised" medicine platforms.
"There are high values attached to these new innovations, with overlapping patent fields dominated by large companies that are already starting to go head to head."
Other areas where Sean expects to see big advances over the coming years are in sustainability related technologies such as carbon capture and battery technology where there are likely to be more legal disputes as a result. Blockchain, the metaverse, financial services and surveillance technology are also sectors likely to see litigation.
The Wave
As well as working for global brands, Mewburn Ellis also advises specialist SMEs and start-ups, including the creators of The Wave, Bristol's inland surfing destination. Sean, who loves to surf, gets to support his client and indulge his hobby.
"I'm pretty outdoorsy and enjoy surfing, skiing and cycling," he says. "I live in Bath, close to The Wave, which means I don't have to travel far to surf or worry about the weather. It's an amazing facility that is proving very successful, with centres using the technology expected to open in London, Edinburgh and elsewhere. It's an example of the kind of cutting-edge sustainable technology I love to be involved with."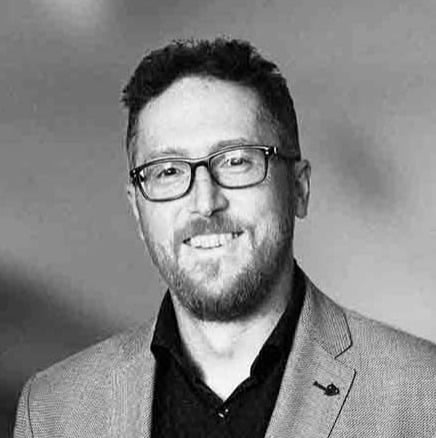 Sean is head of our legal team and dispute resolution teams and a member of our Management Board. He has over 15 years of experience advising on contentious and non-contentious IP matters, including patents, trade marks, designs, copyright, database rights and trade secrets across a range of industry sectors. He works closely with senior management and their external counsel to deliver a wide range of IP related projects in a pragmatic and commercially-focussed manner, including on IP protection, commercialisation, technology transfer and dispute resolution.
Sign up to our newsletter: Forward - news, insights and features
Contact Us
We have an easily-accessible office in central London, as well as a number of regional offices throughout the UK and an office in Munich, Germany. We'd love to hear from you, so please get in touch.