When we reviewed our list of the most opposed European patents of 2021, we found that the patent at the top spot had already been revoked. At the proprietor's own initiation, the EPO revoked EP 2 478 907 (22 opponents), which relates to combinations of abiraterone acetate (brand name Zytiga®) and prednisone for treating prostate cancer. A number of patents in our annual lists have come to the same fate. A patent proprietor might take such action to prevent the EPO from issuing a detailed decision setting out its reasons for revocation. If you would like to discuss the various options available to patent proprietors in opposition, then do please get in touch.
"Toy" is perhaps the most intriguing, and certainly the most concise, patent title amongst the most opposed patents of 2021. This patent covers a speaker that plays stories or music when a character is placed on top of it. It is unusual for a patent in our most opposed list to relate to the type of item that might be given as a birthday gift, but this year there are two - with vegan chocolate also making an appearance. This is consistent with the trend we noticed in our oppositions special report for relatively high opposition rates on food patents. See also our spotlight on future food.
All the cases in this table had oppositions filed against them in 2021. For many of these, the EPO has already scheduled hearing dates, most of which are in 2023 (and some even in 2022) demonstrating the EPO's commitment to dealing swiftly with even the largest opposition cases.
As usual, the list of most opposed patents of 2021 is dominated by life sciences and pharmaceutical cases. Many of these highlight the value of patents covering methods of manufacturing therapeutics - for example methods of using recombinant host cells to produce antibodies. The growing importance of a particular virus type (AAV) for delivering gene therapy is also reflected in the high number of oppositions filed against a patent directed to methods of purifying these viral vectors. Mewburn Ellis has experience working on oppositions related to gene therapy (including CRISPR and AAVs) and to therapeutic manufacturing and purification methods, including many very large multi-party cases.
As is also usual for our annual list of most opposed patents, Mewburn Ellis represents parties involved with many of these complex cases. If you would like help with an opposition, then do please get in touch.
The Most Opposed European Patents of 2021
| | | | |
| --- | --- | --- | --- |
| Number of opponents | Patent No. | Patent Proprietor | Patent Title |
| 22 | | Janssen Oncology, Inc. | Methods and compositions for treating cancer |
| 20 | | Janssen Pharmaceutica NV | Dosing regimen associated with long acting injectable paliperidone esters |
| 12 | | Sanofi Mature IP | Novel antitumoral use of cabazitaxel |
| 10 | | Lindis Biotech GmbH | Subcutaneously administered bispecific antibodies for use in the treatment of cancer |
| 10 | | Shionogi & Co., Ltd. | Pharmaceutical composition for cancer treatment |
| 9 | | Bristol-Myers Squibb Company | Method of treating cancer using immune checkpoint inhibitor |
| 8 | | Novartis Pharma AG | Pharmaceutical combinations of an angiotensin receptor antagonist and an nep inhibitor |
| 7 | | INSERM - Institut National de la Santé et de la Recherche Médicale | Recombinant adeno-associated virus particle purification comprising an affinity purification step |
| 6 | | InterMune, Inc. | Methods of administering pirfenidone therapy |
| 6 | | Lonza Biologics plc. | High-level expression of recombinant antibody in a mammalian host cell |
| 6 | | Astellas Pharma Inc. | Controlled release pharmaceutical composition |
| 6 | | Novartis AG | Process for cultivation of CHO cells |
| 6 | | Grünenthal GmbH | Salts or co-crystals of 3-(3-dimethylamino-1-ethyl-2-methyl-propyl)-phenol |
| 6 | | Pfizer Inc. | Tofacitinib oral sustained release dosage forms |
| 6 | | REC Solar Pte. Ltd. | Solar cell assembly |
| 6 | | ExxonMobil Chemical Patents Inc. | Propylene-based impact copolymers |
| 5 | | BioMarin Pharmaceutical Inc. | Methods of administering tetrahydrobiopterin, associated compositions, and methods of measuring |
| 5 | | Chugai Seiyaku Kabushiki Kaisha | Stabilized antibody-containing liquid formulations |
| 5 | | Bruckbauer, Wilhelm | Assembly unit comprising a hotplate and steam extractor |
| 5 | | Dr. Reddy's Laboratories Limited | Process of modulating man5 and/or afucosylation content of glycoprotein composition |
| 5 | | Boxine GmbH | Toy |
| 5 | | Schraner Holding GmbH | System and method for monitoring of fire alarm systems |
| 5 | | Bristol-Myers Squibb Company | Treatment of PD-L1-positive melanoma using an anti-PD-1 antibody |
| 5 | | Henkel AG & Co. KGaA | Use of high-concentration enzyme granules for increasing the storage stability of enzymes |
| 5 | | Salzgitter Flachstahl GmbH | Planishing roll, method for planishing a flat product therewith and flat product therefrom |
| 5 | | Katjes Fassin GmbH | Vegan chocolate |
(Information in this table is based on data from the EPO Register March 2021)

See the most opposed patents of 2019 and 2020.
---
Special Report

Oppositions Trends in the Life Sciences Sector
We published this report to help tackle the key questions our clients ask regularly. In spring 2019, we undertook 350 hours of research, analysing more than 5,000 opposition cases filed at the European Patent Office over the last ten years, studying the timelines for hundreds of oppositions both before and after the EPO's opposition streamlining initiative.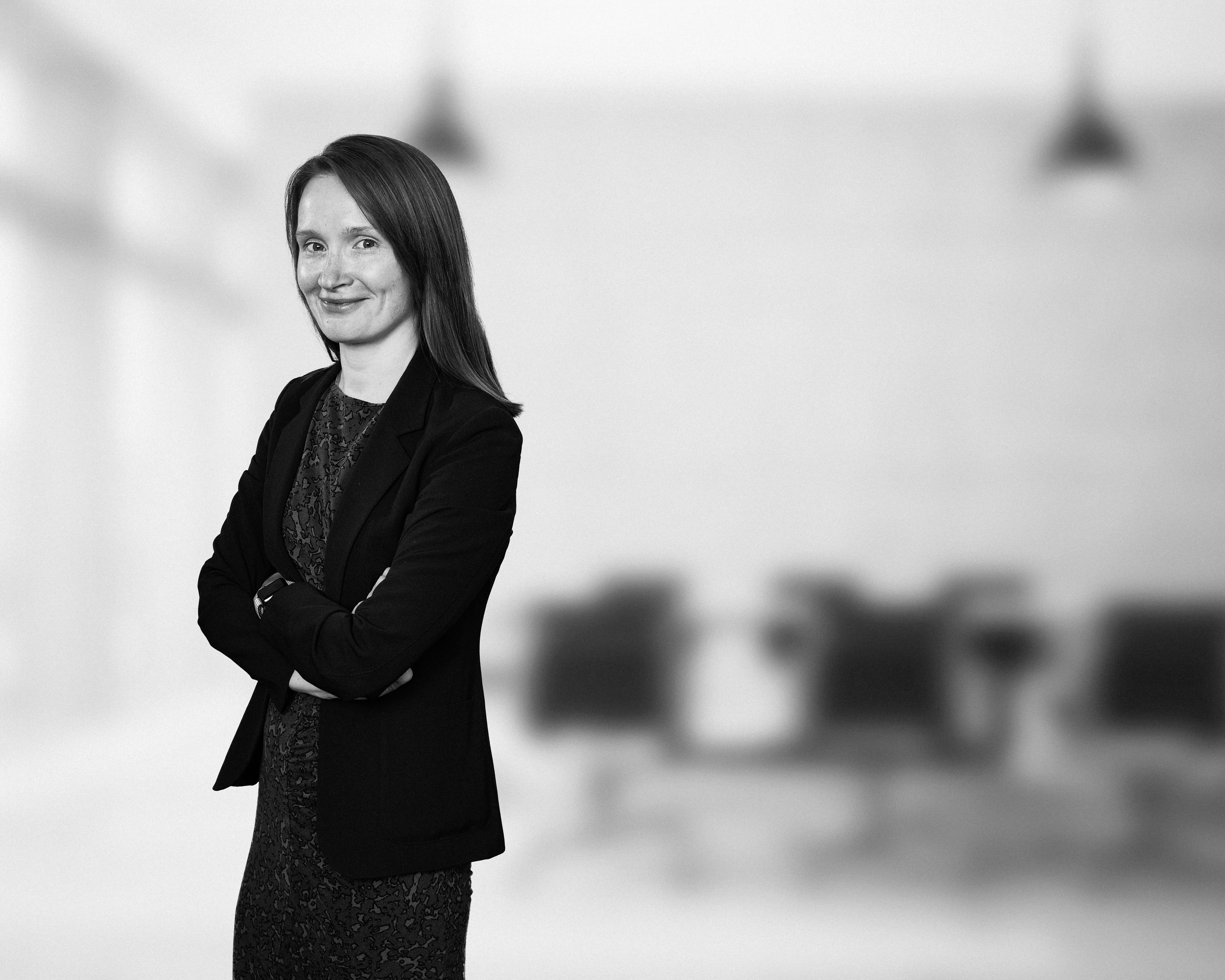 Katherine is a Partner and Patent Attorney at Mewburn Ellis. She specialises in EPO oppositions and appeals, particularly defending patents in complex opposition cases involving very large numbers of opponents. Katherine advises on European prosecution strategies for many important patent families, particularly divisional strategies for opposed patents. Her prosecution work includes advising on securing grant for the high-profile family of cases protecting CRISPR/Cas platform technology invented by Jennifer Doudna and Emmanuelle Charpentier.
Sign up to our newsletter: Forward - news, insights and features
Contact Us
We have an easily-accessible office in central London, as well as a number of regional offices throughout the UK and an office in Munich, Germany. We'd love to hear from you, so please get in touch.