Our previous blog post, Non-traditional pharma trade marks: shapes, explored the relevance of shape trade marks in the pharmaceutical sector, how they can be registered and enforced and the particular challenges faced along the way.
In this next post, we will examine another type of non-traditional trade mark which can be a valuable asset to a pharma brand, namely colour / colour combination marks.
Requirements for registration
In some instances, a specific colour or combination of colours can be used to indicate the origin of goods. This is different from a logo in colour, which will have a particular design. Instead, what is protected is the particular shades of colour and, where there is more than one, the systematic arrangement of the colours in a predetermined and uniform way.
When applying to register a colour in the UK and EU, we need to file an image of the colour or colours and identify the particular shade using a recognised colour code, such as Pantone, Hex, RAL, RGB or CMYK.
By way of example, Verla-Pharm Arzneimittel owns an EU trade mark registration for the colour combination Yellow Pantone 121 CV, Blue Pantone 313 CV, covering pharmaceuticals. The mark appears to correspond to the arrangement of the colours used on their product packaging.


Challenges faced
It can be particularly challenging to register colour marks as they are typically not considered to function as trade marks upon creation. A consumer is more likely to see colour as decoration and not as an indication of origin unless educated otherwise.
When such an objection is raised, it may be possible to overcome it by gathering and filing evidence of use of the mark, demonstrating that consumers have come to see the colour or colour combination as a trade mark.
This is what Eli Lilly and Company did in order to register the following colour combination in the EU: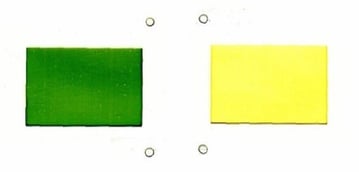 EUTM Registration No. 445270


The registration covers "Anti-depressants, in capsule form, containing fluoxetine hydrochloride" and has an accompanying description which reads "The mark consists of the colour green applied to one half of a solid pharmaceutical product in oral dosage form, namely a standard pharmaceutical capsule, and the colour cream applied to the other half of the product, the colours being applied respectively to opposite ends of the product; the green being a soft jade green (Shionogi Colour reference 220) and the cream being a soft golden cream (Shionogi Colour reference 83)".
The mark corresponds to their PROZAC anti-depressant. The evidence filed to support the application included examples of how the capsule appears in the blister pack.



Image included in evidence filed by Eli Lilly and Company at EUIPO


However, the threshold for proving acquired distinctive character is high. In 2015, Glaxo Group applied to register the colour purple (Pantone 2587C) in respect of "Pharmaceutical preparations for the treatment of asthma and/or chronic obstructive pulmonary disease".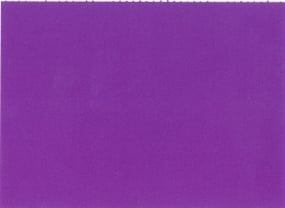 EUTM Application No. 14596951


An objection was raised on the grounds that the mark is devoid of distinctive character, following which Glaxo Group filed evidence of use, including samples of packaging and marketing materials, sales figures and survey evidence. This was initially accepted as evidence of acquired distinctive character. However, several third parties filed observations, contesting the decision to accept the mark. The application was then rejected.
A number of flaws in the evidence were highlighted, including the fact that there seemed to be inconsistency in the particular shade of purple used.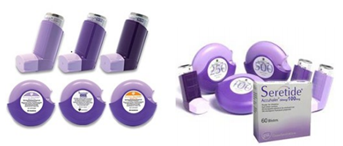 Image from Board of Appeal decision R1870/2017-1


In September 2020, the General Court upheld the previous decisions, confirming that Glaxo Group had failed to show that the particular shade of purple applied for had acquired distinctive character in every Member State of the EU.
Can colour trade marks be enforced?
Just like more traditional types of trade marks, colour marks can be used to prevent third parties from using and registering identical and similar marks for identical and similar goods and services. However, the circumstances in which they can be enforced are likely to be more limited, as any additional elements in the later sign can easily be enough to prevent consumer confusion arising.
By way of example, in 2013, Uni-Pharma Kleon Tsetis, Farmakeutika Ergastiria AVEE applied to register the following mark for pharmaceuticals in the EU: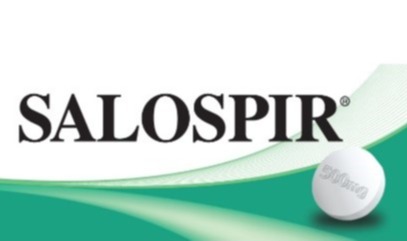 EUTM Application No.12351458


Bayer AG filed an opposition based on a number of registered and unregistered marks related to their ASPIRIN brand, including the following colour combination marks:


| | |
| --- | --- |
| EUTM Registration No. 7007008 | EUTM Registration No. 1814383 |
The opposition was rejected. On appeal, the General Court held that, whilst the marks share the same white and green colours, as well as the horizontal layout of those colours, these shared features are not significant enough to offset the other differences. In particular, the curve on the right side of the mark applied for is far more emphatic than that on the left side of mark No. 7007008; the image of a tablet is present in the mark applied for, but not in the earlier marks; the tones of green are not exactly the same; and the overall impression produced by the mark applied for is dominated by the word element of that mark.
We will continue looking at other types of non-traditional trade marks in our next blog post in this series.

Rebecca is a Partner and Chartered Trade Mark Attorney at Mewburn Ellis. She handles all aspects of trade mark work, with a particular focus on managing large trade mark portfolios, devising international filing and enforcement strategies, and negotiating settlements in trade mark disputes. Rebecca has extensive experience of trade mark opposition, revocation and invalidity proceedings before the UK Intellectual Property Office (UKIPO), including very complex evidence based cases. Rebecca also has a strong track record in overcoming objections raised to trade mark applications.
Sign up to our newsletter: Forward - news, insights and features
Contact Us
We have an easily-accessible office in central London, as well as a number of regional offices throughout the UK and an office in Munich, Germany. We'd love to hear from you, so please get in touch.