Sean Jauss, Head of Legal Services at Mewburn Ellis, joins Forward Editor Caitlin Mackesy Davies to give us the lowdown on intellectual property litigation in the UK and, importantly, why the UK might be your ideal destination for litigation.
Listen time: 19 minutes

Episode guide
Episode intro (00:17)
What are the most important considerations when pursuing IP litigation, regardless of where you choose to do it? (00:57)
How does the UK address some of these considerations that can be advantageous? (03:10)
When might the UK not be the best and only choice for someone pursuing litigation? (07:50)
What are the alternatives to litigation and when would they best enter into the equation? (10:20)
When might choosing the UK for litigation seem to be an obvious choice? (15:30)
Useful links
Visit our litigation spotlight page for more information on the topic and view our blog series.
Sean has also explored why the UK is an ideal venue for IP litigation in Intellectual Property Magazine.
---
More about Mewburn Ellis Forward
Forward celebrates the most compelling developments taking place in the scientific and entrepreneurial worlds and covers the IP challenges that international organisations face every day. This podcast is part of our new Forward: On Demand series - video blogs (vlogs), podcasts and webinars available to watch or listen to at any time. View the full series here and the podcast series here.
Sign up to our monthly Forward newsletter to receive the latest news, insights, features and on demand content direct to your inbox each month.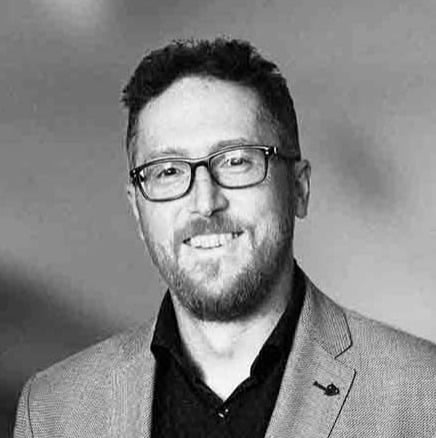 Sean is head of our legal team and dispute resolution teams and a member of our Management Board. He has over 15 years of experience advising on contentious and non-contentious IP matters, including patents, trade marks, designs, copyright, database rights and trade secrets across a range of industry sectors. He works closely with senior management and their external counsel to deliver a wide range of IP related projects in a pragmatic and commercially-focussed manner, including on IP protection, commercialisation, technology transfer and dispute resolution.
Sign up to our newsletter: Forward - news, insights and features
Contact Us
We have an easily-accessible office in central London, as well as a number of regional offices throughout the UK and an office in Munich, Germany. We'd love to hear from you, so please get in touch.