Years after meeting her as another primary-school parent, Forward editor Caitlin Mackesy Davies catches up with Caroline Hargrove CBE to find out more about her journey from F1 into healthtech.
Forward: features are independent pieces written for Mewburn Ellis discussing and celebrating the best of innovation and exploration from the scientific and entrepreneurial worlds.
It's been years since we both contributed nut-free goodies to the same primary school bake sale, but Dr Caroline Hargrove (who in the intervening years has become a CBE in recognition of her services to engineering) is just one of those interesting people you want to keep up with. So, I've been keeping an eye on her frankly intimidating career path, which has included work in some of the fastest-moving technology sectors of the past two decades.
That work meant she was always one of the least likely to be available for a post-drop-off coffee, but it made her by far the most interesting person to chat to at a parents' get-together after work hours. Certainly, she always had much more to talk about than local house prices or where the family went at half term. After all, how many people have you met whose job involved taking a spin around the track in a Formula 1 car? Let alone being the person behind a groundbreaking racing simulator – the type of kit now commonly referred to as a digital twin and considered a pioneering project in human-machine interaction? That's exactly what Hargrove did at McLaren, before co-founding McLaren Applied Technologies in 2008 and taking up the role of technical director in 2013.
Initially developed to improve the performance of an F1 car, the McLaren simulator uses a virtual environment based on high-quality LIDAR scanners to record every detail, bump and bulge of racing tracks the F1 team might encounter. This information was analysed by software that modelled other factors such as tyres used and the temperature on the track – a huge range of input that would feed into a real course experience. The objective was to avoid the need to make multiple car prototypes by simulating the experience of driving, getting driver feedback and refining along the way. 'The idea,' Hargrove explains, 'is that you have to model part of the human as well as the machine in order to do something useful with it. We have to understand how the brain works in order to press the right buttons, so users [of the simulator] behave in a way that induces a sense of realism.'
To this end, Hargrove says, you can 'play with some of the things we know about humans', including sensory perception. For instance: 'Because we know that a lot of what we experience comes through our ears, we put a helmet loader on our [simulator] drivers so that when their head moves, even though their whole body is not experiencing G-forces, the brain thinks it is. The head is where we pick things up – and the seat of our pants; that expression is exactly right! We know how fast we are going because we have perception receptors in different places, so we need to fool them. That is why we call [the result] human-machine interaction; you are trying to get the human to react, to fool it and so forth.'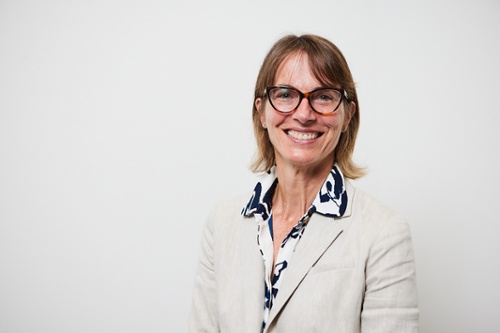 Dr Caroline Hargrove, CTO of Zedsen
And don't think that Hargrove spent all her time figuring out how to simulate the race experience off the track. She's been in plenty of racing cars too, and says that once you've done that you realise that any expectations you had from your own day-to-day driving were bound to be dead wrong. 'It's a whole different order of magnitude. I found myself really hanging on because there was so much happening,' she says with a laugh. 'You keep accelerating and it's so intense – the physical experience is huge. Luckily, I had complete confidence in the drivers!'
That's why getting the simulator experience right was so challenging, she says. 'You've got to magnify and intensify so many things.'
Soon the work that she was doing with simulators and sensors ('because in motor racing you need to use sensors in everything', to get data and validate simulations) led to projects to do with other high-performance sports. These included collaborations with Team GB's 2012 cycling, rowing, sailing and canoeing teams. As a McLaren blog later explained: 'For track cycling, McLaren Applied built the Datarider, a small aerodynamic device located under the saddle, containing accelerometers, gyroscopes and Bluetooth transmitters, and connected to sensors collecting data about power, torque and lean angle. As cyclists careered around the velodrome, the Datarider relayed this information to the team for analysis to establish where gold medal-winning tenths of a second could be saved.'
The same blog explains how a paddle with a built-in sensor and transmitter was used to send real-time data to a coach's laptop, to allow them to monitor the strength, efficiency and length of an athlete's stroke. Sensors on athletes also captured biomechanical data that allowed for the identification of weaknesses and areas for improvement.
The hop to health
'The more you start working in sports and high-performance sports, the closer you get to health,' explains Hargrove. The company subsequently entered a partnership with a pharmaceutical firm to look at how phase 3 and 4 clinical trials might involve monitoring via body-worn and remote sensors. 'This was pre-Apple Watch,' she notes, recognising that the wellness industry has now well and truly normalised the use of such devices.
Another partnership, with the University of Oxford, which aimed to 'improve the efficiency of patient care and optimise the treatment journey for serious conditions', was announced in 2015. McLaren was able to help surgeons better assess the fitness of a patient to undergo surgery, for instance, by assessing how active they were. 'By putting a sensor at the bottom of the neck or the top of the torso, you can see how much people move and also how much intensity they put into their movement,' says Hargrove. After three days of home-monitoring, data was run through an algorithm and gave a result (via a traffic-light system of green, amber or red) that supported decision making by doctors. The intention was to offer an alternative to invasive, expensive pre-operative tests. Such a system also potentially offers patients a way to improve their fitness and therefore become a better surgery candidate.
Hargrove ended her decades-long engagement with McLaren in 2018, moving to Babylon Health as chief technical officer, with responsibility for technology and AI products. This healthtech company's stated mission is to 'put an accessible and affordable health service in the hands of every person on earth', and its offer includes online medical consultations, an interactive symptom checker and health monitoring that consolidates data from activity trackers, apps and wearables.
Why the move after such a long time? Hargrove is clear that it wasn't because her previous job wasn't enjoyable. 'I loved [McLaren], it was really fun, but I got to the stage where it felt a bit self-indulgent. There's nothing wrong with entertainment, but I wanted to do something purposeful. So I was glad that it gave me long-term training that I could apply elsewhere and so many transferable skills.'
She worked at Babylon Health as COVID-19 first started to emerge, at a time when quite a few voices were speaking out against telehealth. There was a widespread feeling that face-to-face was the gold standard for medical appointments. As COVID-19 took hold, however, telehealth often became the difference between seeing a doctor and not, she reflects, which accelerated its adoption enormously. 'Suddenly, we couldn't expand fast enough. And not just so that people could see a GP, but also for hospital appointments.' The move online also provided flexibility for doctors, giving them shifts that, for instance, worked well around childcare. 'We managed to get higher satisfaction from the doctors,' she says.
'The other thing that is interesting is that doctors got rated. We were recording them and storing the data so that regulators could see the quality of the consultations, which is also useful if there are complaints. So, what we may see as an inconvenience can actually be good for raising standards.' Ultimately, though, she is most proud of being part of making access to doctors easier. 'Especially for communities that don't have access to healthcare nearby, it's transformational,' she says.
Fast mover
Now chief technical officer at Zedsen, Hargrove has moved to a young company that has secured 46 global patents and that describes itself as one of the fastest-growing tech companies in the UK. Announcing both Hargrove's appointment and its securing of a $12m Series B investment in April 2021, the company wrote that its 'world-first technology provides that crucial window into the body through a sensor that sits on the skin's surface. By analysing the combination of internal and external data, Zedsen can more precisely and richly give users an understanding of their health so they can make small lifestyle changes that have significant long-term benefits.' According to its website, Hargrove has responsibility for developing this technology 'into consumer and medical products that will transform how we proactively monitor our health'. A challenging proposition indeed.
The technology is based around the idea of capacitive measurement, Hargrove explains. That's when you have two electric plates that are charged differently, allowing you to create an electric field between them. When such plates are placed side by side, Zedsen's sensors create an electric field that is arched, and into which materials with known electrical properties can be placed – and their permittivity and conductivity measured. When this data is fed into complex AI-enabled algorithms, it is possible to gain detailed insight into the materials' underlying composition.
Hargrove says the technology has more than one application, and the company is now looking at which would be most useful. The sensor is particularly suited to monitoring biological tissue safely and non-invasively. This provides opportunities to push our understanding of the inner workings of the body – beyond information like heart rate, sleep and step count that today's wearables provide.
The avenue that Hargrove is most keen to talk about relates to the properties of tumours and whether what we already know about the difference between tumours' electrical properties and those of normal tissue opens up potential applications for cancer screening. Take breast cancer: unlike skin tumours that may be visible, breast tumours are often inside a tissue, she explains. 'Hence you have mammograms and so on, but actually the last thing you want to do to a potential cancer is feed it radiation. We're looking for an alternative.'
Zedsen CEO Daniel Honeywell has suggested that the outcome of its work could be a world in which 'an ultra-thin smart patch applied to the skin could conveniently screen concerning lumps for cancer, and connect and communicate with your physician, who can support you in seeking secondary care only when needed.' The technology, he posits, makes this 'sci-fi dream' possible.
When pressed about her own thoughts on the future of sensor technology and Internet of Things-enabled healthcare, Hargrove stresses a more mundane prerequisite for such a world: creating self-powering batteries. 'One of the big impediments if you need to monitor yourself for a long time is that you run out of charge. So, the powering up of sensors is a big thing.' Currently, she feels that the benefits of conducting operations to replace the batteries in nanosensors and implantables outweigh the inconvenience – but it would be so much better if such operations weren't necessary.
She also warns that as the number of connected devices proliferates, the companies making them need to be able to track them, and to know that they are functioning properly and safely. It takes 'a whole infrastructure to do that, and we're not very good at doing it yet,' she says. 'We need to find ways to make this easy and straightforward.'
A systems-level approach
Her thoughts also return to the very recent past. 'COVID-19 has taught us, if anything, how little we know about how our bodies actually work. We try to treat symptoms in isolation, yet COVID has shown us that the body is a complex system. Something that starts in one place can have consequences somewhere else.' She hopes that the type of simulations that have been run in the hope of treating COVID-19 will allow us to see things through a new lens and begin to take a systems-level approach. 'The secret of your DNA isn't going to solve everything, nor is knowing what's going on in your gut microbiome – but when we start putting everything together, to see what cancer treatment is suited for someone based on their DNA, their behaviour and their own body, then that might mean treatment is 2% or even 10% more effective. That's worth a huge amount.
'If I were to suggest where computation and the use of sensors is going, it is to bring us closer to understanding how different systems in our body are connected. It won't give us all the answers, but it will move our knowledge and open up new avenues of treatment or prevention. That's the ideal, that you prevent things rather than treat them. That's the Holy Grail.'
As we wind up our talk, one thing is clear to me: she'd still be the most interesting person to gather with in the kitchen at a party. Note to self: make sure it isn't another decade before I check in with her again.


A word on awards
When Caroline Hargrove CBE used to be lauded for her work as a woman in engineering at McLaren, she tells me her children used to laugh. There were so few women doing engineering in F1, they teased, you can just win a prize because there's no one else to get one. All joking aside, though, Hargrove admits to having mixed feelings in the past about being singled out for praise on the basis that she was a woman in a male-dominated sector. 'I used to think very strongly that I wanted to be accepted for what I did and not for any other reason'. Today, however, she says she is 'a bit more relaxed' and realises the need for awards for women in STEM in order to ensure they are visible, break down stereotypes and provide role models.
With that perspective and with tongue firmly in cheek, she tells me she feels that her greatest value is that: 'Women in the workforce who are just starting out can see me and think, "She's in a senior role and sane (most of the time) and therefore I can do this". Of course you can!
Two different industries solving the same technical problem
Andrew Mears, partner and patent attorney, Mewburn Ellis comments:
"What really stands out to me about Caroline's fantastic career is how she has developed technology to progress the sports industry and has then had the ingenuity to apply those developments to a completely different industry, MedTech. I love this kind of story because it illustrates how connected we all are, and how two different industries can be trying to solve the same technical problem but from a different angle or starting point. Indeed, it is often the case that applying technology from one field to another that is, seemingly, quite disconnected leads to the creation of a patentable invention ­– and quite rightly so, because the vision required to abstract the technical problem you are working on and to see similarities between it and a different industry's technical problem is something that many people very understandably miss."

Update: 27 October 2021
Since Forward spoke to Hargrove, she has taken her career forward again. While remaining involved with Zedsen as a non-executive director, she's taken up a role as chief technical officer at Ceres Power, which develops fuel cell and electrochemical technology for producing Green Hydrogen, having served on its board for three years. As she told Forward when we last spoke, she's valued the way her involvement at Ceres has put her squarely in the fray when it comes to fighting the effects of climate change: 'This is a crisis now and where the call for urgency is. To me it's a call to arms for everyone.' We'll watch her progress at Ceres with interest.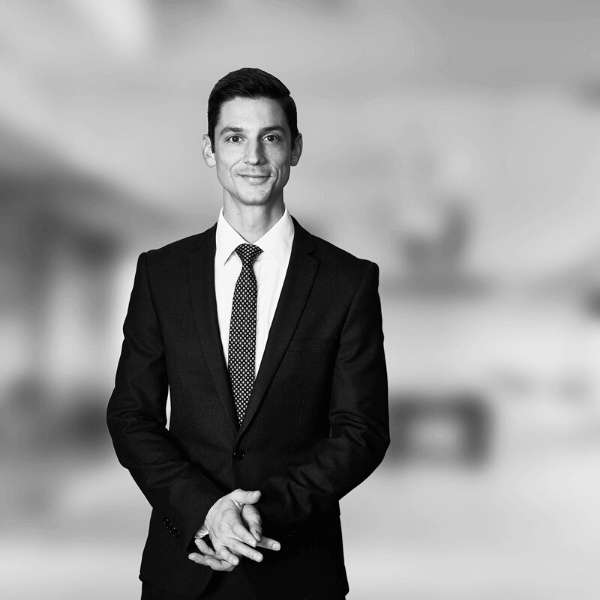 Andrew is a Partner and Patent Attorney at Mewburn Ellis. He deals with drafting and prosecuting patent applications at the EPO and UKIPO, as well as global patent portfolio management, Freedom-to-Operate (FTO) work and advising on global patent filing strategies. Andrew works in the engineering and electronics fields, with a focus on medical device technologies. He has spent time working as a patent attorney in Singapore, where he specialised in providing advice on obtaining patent protection throughout South-East Asia, China and the Indian sub-continent. Andrew has also worked in Canada, developing an expertise in obtaining patent protection in North America.
Sign up to our newsletter: Forward - news, insights and features
Contact Us
We have an easily-accessible office in central London, as well as a number of regional offices throughout the UK and an office in Munich, Germany. We'd love to hear from you, so please get in touch.