Solicitor Hilda-Georgina Kwafo-Akoto discusses how the COVID-19 pandemic could be a catalyst for further modernisation of the legal industry.
The legal services industry has not been immune to the unprecedented effects of the global health crisis such as lockdowns, travel restrictions and social distancing measures. On 16 March, the UK Government advised working from home in advance of the imposition of a nationwide lockdown on 23 March.
The necessity of remote working, video-conferencing calls and virtual mediations, hearings and trials during the lockdown may serve as an insight into a 'new normal'. Law firms are already devising plans for the UK Government giving the green light for offices to re-open.
The phased return to the office will involve the management boards and human resources departments of law firms navigating logistical, risk management and reputation management challenges.
These are challenges which are also being faced by the English Premier League. Their Project Restart paved the way for the return of top-flight football on 17 June in England which follows the resumption of the Bundesliga, La Liga and Serie A in Germany, Spain and Italy.
I believe that useful lessons can be learnt from (a) the lengthy discussions between the Premier League and its 20 shareholders, (b) consultations between Premier League clubs and its employees, (c) setbacks, and (d) breakthroughs in the form of the low incidence of COVID-19 positive test results and the unanimous agreement to restart the football season.
Team Home or Team Office
In my view there were compelling arguments prior to the global pandemic for the roll-out of a working from home policy that is tailored to the organisation. I explored the benefits of agile working practices in a previous blog for The Law Society called "Is your law firm attractive to junior lawyers?".
The nationwide lockdown has necessitated the shift of law firm operations from offices to homes. Ingenuity, agility and resourcefulness have enabled law firms to continue serving clients during this period of disruption.
Agile working benefits include flexibility and savings in relation to the time and money spent on commuting to work. These advantages must be finely balanced with the negative effects of less structured working patterns with potentially longer hours, and fewer breaks and feelings of isolation and disconnection from colleagues.
Arguably, the full potential of agile working can be effectively unlocked by the implementation of a voluntary working from home policy underpinned by maximum flexibility. For some, daily video-conferencing calls will not be an adequate substitute to face-to-face conversations if they miss popping round to a colleague's desk or having a chat at the coffee machine.
For others, video-conferencing platforms have been used to improve communication and collaboration between teams located in different offices as well as maintaining team morale by organising virtual socials.
New normal?
It is my hope that it will be the norm rather than the exception to be able to work from home. I think it is important that it is clearly communicated when an employee is working from home via Microsoft Outlook for example, and there is a shared understanding that there will be instances where it will be necessary to go into the office.
Trust, transparency and accountability will be the central tenets to achieving an effective working from home policy. Employees need to be reassured that agile working is actively encouraged by senior fee earners and that their career ambitions will not be adversely affected by opting to work from home for the majority of the week.
Equally, law firms are businesses which rely on productivity, excellent client service and a high-quality work product to generate revenue, sustain client relationships and secure new mandates. Supervisors will need to be confident that working from home facilitates rather than hinders the work output of fee earners.
The pendulum is likely to swing in favour of trainees, particularly first year trainees, and their supervisors working mostly from the office when this becomes possible, so that the appropriate level of in-person support and supervision can be provided to new joiners to help ease them into their new role as a trainee solicitor.

Arguably, second year trainees hoping to secure newly qualified roles, mid-level associates seeking promotion, and senior associates making their case for partnership will ensure that their productivity is not compromised and may even opt to work from the office.
The Three C's – communication, consultation and collaboration
Law firms will need to have conducted COVID-19 risk assessments before employees can return to the office. Health, safety and wellbeing will be the key concerns for employers and employees alike.
In contrast, the Premier League and its shareholders are contending with a significant revenue shortfall as a result of loss of match-day revenue, issuing refunds for season tickets and potential rebates for lucrative broadcasting and sponsorship fees if the 2019/20 season is not completed.
There is not an equivalent urgency for law firms to return to the workplace because remote working is a viable alternative to working in the office. It is possible that more firms may choose to defer training contracts that were due to commence in August until February 2021 or even August 2021 as firms manage the voluntary and staggered return to the workplace.
Transparency, cooperation and empathy
The successful execution of a phased return to the office will require a collective will. Transparency, cooperation and empathy will be key to achieving a mutually beneficial solution. This should avoid reputation management issues such as employees voicing concerns about the proposed timeline to return to the workplace or complaints about a lack of sensitivity to personal circumstances which may make one employee more risk adverse than another.
Law firms like other businesses are entering into new waters with the easing of lockdown restrictions. It is imperative that risks are correctly identified, triaged and minimised.
Adversity gives rise to challenges and opportunities. The global pandemic has the potential to be a key driver of the change in the legal industry. The passage of time will reveal whether or not the effects of the COVID-19 outbreak will be a watershed moment that reshapes the legal services landscape or a false dawn.

This blog was originally published for The Law Society. Read the original blog here.
This blog was originally written by Hilda-Georgina Kwafo-Akoto.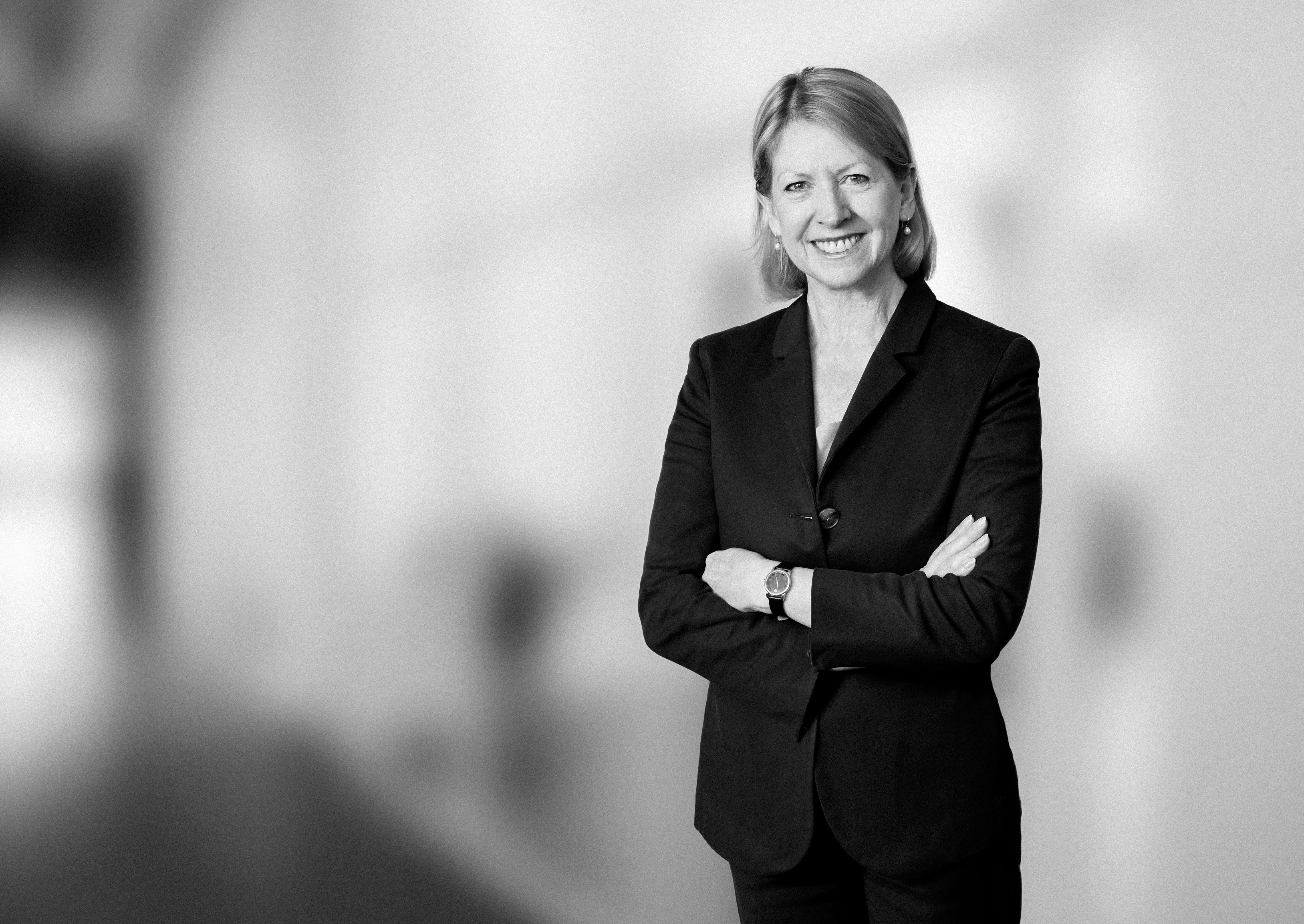 Kate is Head of Trade Marks and a member of our Management Board. She is a Solicitor and Chartered Trade Mark Attorney with over 25 years' experience in relation to trade marks and related copyright, design and internet matters. Her work includes advising on the adoption, registration and enforcement of trade marks internationally, with a particular focus on the leisure and retail industries with a global reach. She has a particular expertise in counselling clients on international filing and enforcement strategies and avoiding dilution of the value of trade marks. Advising charities has also been a key aspect of Kate's work and she was awarded an MBE in 2016 for services to education. Kate is the former President of the Chartered Institute of Trade Mark Attorneys and currently chairs the CITMA Brexit taskforce.
Sign up to our newsletter: Forward - news, insights and features
Contact Us
We have an easily-accessible office in central London, as well as a number of regional offices throughout the UK and an office in Munich, Germany. We'd love to hear from you, so please get in touch.