Companies invest in developing or acquiring intellectual capital to gain a competitive or innovative edge in the market. This intellectual capital can take the form of information or know-how, which, if secret, is valuable and potentially enforceable against third parties. Such secrets can take various forms, including customer or sales information, business plans and marketing strategies, technological innovations, unpublished inventions, software source code and algorithms, process know-how, product information, such as formulas and recipes, and manufacturing techniques and methods.
The growing awareness of the importance of trade secrets is reflected by the increasing amount of high profile trade secret litigation. In the US, examples include Attia v Google in respect of engineered architecture technology, and Waymo v Uber Technologies in respect of Light Detection and Ranging self-driving car technology. The UK has also had its fair share of trade secret cases, including one that went all the way to the Supreme Court: Vestergaard Frandsen A/S & others v Bestnet Europe Limited & others in respect to the misappropriation of bed net formulations.
What all the cases have in common is the fact that they involve former employees, either misappropriating trade secrets when they leave to join a competitor or to establish their own businesses, or (the flip side) new starters bringing such secrets into their new employment and exposing the new employer to vicarious liability claims. Understanding the scope of your trade secret rights and managing them, both internally with employees and externally with former employees, partners, customers or clients, is essential to protect the value of those secrets and to mitigate your legal risk.
New rules for Europe
As part of the modernising of trade secret law, last year the much heralded UK Trade Secrets Regulations 2018 came into effect. The regulations implement the snappily named EU Directive (2016/43) on the protection of undisclosed know-how and business information (trade secrets) against their unlawful acquisition, use and disclosure. The Directive is an effort to harmonise trade secret laws throughout the EU. It also aims to provide a comparable level of protection for trade secrets as found in other key jurisdictions, notably the US.
Augmenting the common law of confidence
In the UK, trade secrets are protected by the common law of confidence. The unauthorised acquisition, use or disclosure of a trade secret can be enforced in the UK civil courts as a breach of confidence. The remedies available for actual and alleged infringements include damages and injunctions.
Elsewhere in the EU the laws relating to trade secrets are mixed. Some countries have, like the UK, fairly developed laws. Others less so. The EU Commission was of the opinion that the harmonisation of trade secret laws would be beneficial to the smooth-functioning of the Single Market by giving innovators confidence that their secrets would benefit from the same level of protection across the EU. To that end, the directive provides minimum standards for measures, procedures and remedies that trade secret holders can rely on in their own country and across the EU in the event of the unlawful acquisition, use or disclosure of their secrets.
Following stakeholder consultations by the UK Intellectual Property Office, the UK Government decided that in order to fully implement the Directive it had to augment the common law by introducing the Regulations. The Regulations address the gaps between the common law and the Directive. As a result, now, for the first time, the UK has statutory protection for trade secrets augmenting its long-established common law rights.
The importance of taking 'reasonable steps'
The Regulations introduce a common definition of trade secrets: information which is (a) secret, (b) has commercial value because it is secret, and (c) the trade secret holder has taken reasonable steps to keep secret. This definition is consistent with existing international standards, specifically article 39 of the Agreement on Trade-Related Aspects of IP Rights of the World Trade Organisation.
One of the most important elements of the definition is the requirement that 'reasonable steps' be taken to keep the information secret. What those steps need to look like will be uncertain until the case law develops. But it may include one or more of the following (all of which should be properly documented): employee policies and education, employee entry and exit interviews emphasising trade secret issues, appropriate contractual language imposing obligations of confidence (for example in employment and consultancy contracts, and commercial agreements), internal document security measures (both physical security and cyber security), IT hierarchies limiting access to sensitive documents, tagging document metadata, watermarking or otherwise marking hard copy documents with appropriate confidentiality labels, and IT audits and / or real-time or near real-time server download tracking systems (to enable evidence gathering and policing).
Be clear to enforce your trade secrets
The regulations provide that where a trade secret has been unlawfully acquired, used or disclosed by an infringer, or incorporated into infringing goods, processes or marketing, the principles of the law of confidence apply. In other words, that the information misappropriated (a) must be secret and not trivial, (b) that it was imparted to the recipient under an obligation of confidence or that the recipient has a duty of fidelity (typically an employee), and (c) that the discloser has or will suffer damage as a result of the unauthorised acquisition, use or disclosure of the information.
Thus your information needs to fit into the definition of a trade secret. You also need to be clear what the nature of the information is. Trivial or non-confidential information cannot be the subject of litigation. Likewise, employees are entitled to use their "skill and expertise" when they move between employers, though this information or know-how can be distinguished from a company's trade secrets which, from the reasonable man's perspective, was never the leavers to do with as they pleased.
The big issue, however, is evidence. Not only that the information is a trade secret, but that it has been misappropriated and that you have suffered damage as a result. The 'reasonable steps' taken with regard to protecting your confidential information may be a foundation for that evidence, in particular if you have IT systems that allow you to manage and track document usage and downloads.
You have a bit more time to enforce. Sometimes.
The Regulations introduce a limitation period for trade secret claims—six years for England, Wales and Northern Ireland, and five years for Scotland. This adds clarity to the nebulous common law position that inferred a lower value or even the risk of triviality to trade secrets that were not quickly enforced by the trade secret holder. Speed is often an enemy of evidence and cases often floundered for lack of evidence. Now you can prepare more thoroughly before bringing a misappropriation claim, which should ensure a better understanding of the costs and benefits of the claim and stronger pleadings.
However, speed is sometimes unavoidable, especially where there is a threat of imminent disclosure to the public. The law cannot make right a disclosure (for example, make secret something that is public), so you must act quickly to stop the disclosure by filing for interim injunction.
The common law provides injunctive remedies. These are bolstered by the Regulations which additionally provides corrective measures that can be imposed on an infringer, including delivery up. Where time is of the essence having taken 'reasonable steps' to protect your trade secrets, and to document the same, will be invaluable to your chances of success.
Key take away points
Take 'reasonable steps' to keep the information secret.
Be clear what the nature of the information is and that it fits the definition of a trade secret.
Ensure sufficient evidence is collected to prove that the trade secret has been misappropriated and that you have suffered damages as a result.
Prepare thoroughly before bringing a claim, but balance this against any threat of imminent disclosure to the public.
Seek advice from a legal expert in this field both for developing your internal system and (as soon as you can) in respect of any infringement claims.
Article originally published in IP Pro Patents.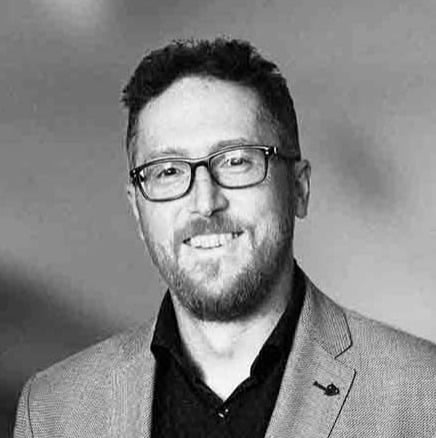 Sean is head of our legal team and dispute resolution teams and a member of our Management Board. He has over 15 years of experience advising on contentious and non-contentious IP matters, including patents, trade marks, designs, copyright, database rights and trade secrets across a range of industry sectors. He works closely with senior management and their external counsel to deliver a wide range of IP related projects in a pragmatic and commercially-focussed manner, including on IP protection, commercialisation, technology transfer and dispute resolution.
Sign up to our newsletter: Forward - news, insights and features
Contact Us
We have an easily-accessible office in central London, as well as a number of regional offices throughout the UK and an office in Munich, Germany. We'd love to hear from you, so please get in touch.