Ava Garside first created her pollution sensor badge aged 12. Now she's pushing the boundaries of graphene and geo-location systems in a sensor.
Forward: features are independent pieces written for Mewburn Ellis discussing and celebrating the best of innovation and exploration from the scientific and entrepreneurial worlds.
'I was in the Bay Area last week,' says Ava Garside to apologise for a delay to our interview. 'We had some meetings there, and around Berkeley, so that was really great.' She adds: 'I've got my year 12 exams just before half term, so it's a bit manic!'
Garside is an entrepreneur, inventor and A-level student, at just 16 years of age. Remarkably, she began her venture aged just 12. Even in this era of side-hustles and grindset, she's surely unparalleled. Even more astonishing is her product – a graphene-based pollution sensor that doubles as a fashion item.
Hers is also a story of how to support promising young people with the aid of forward-thinking people and institutions. She's an example of how talent can be nurtured in the most positive and supportive way.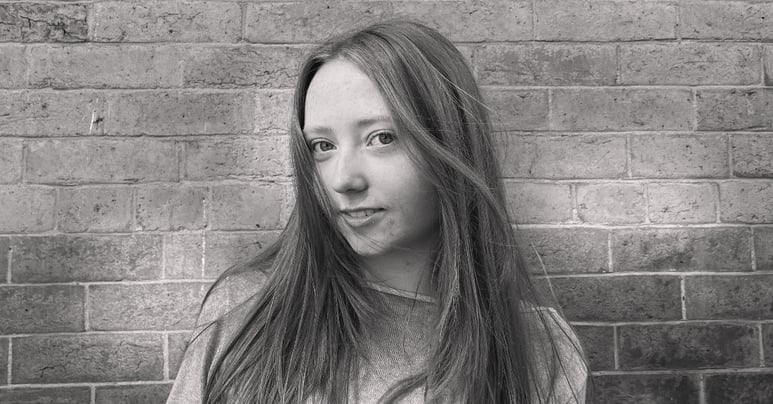 Ava Garside is an entrepreneur, inventor and A-level student, at just 16 years of age


The rise of an inventor
First, how on Earth did a 12-year-old create a graphene sensor? She says the genesis came during a Bonfire Night celebration: 'There's an enormous bonfire really close to where we live and even though we don't go, there have been times when we couldn't really breathe properly for days afterwards on our walk to school. That made me think about the air quality generally around here.'
She later saw the Business of Science Conference advertising a competition for schoolchildren. She decided to make a wearable sensor to measure the pollution of the air. 'My textiles and English teachers helped me put my prototype together. I used an off-the-shelf Honeywell sensor to detect particulate matter 2.5 and 10. I just used whatever was available to me at the time.'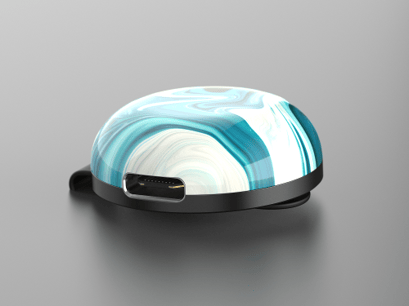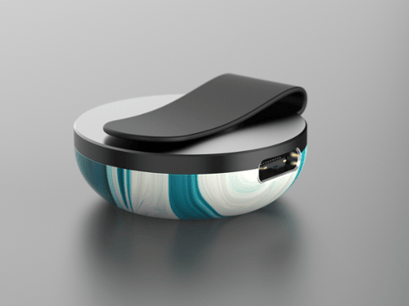 The graphene sensor will detect nitrogen oxides (NOx) and feature Bluetooth connectivity to an app offering rich real-time data
She entered, won a commendation and, more importantly met James Baker, the CEO of Graphene@Manchester, a body at the University of Manchester devoted to promoting graphene in industry. The university is, of course, the home of graphene, where the one-atom-thick carbon material was first isolated. Garside singles out Baker for providing just the right level of support she needed.
'He was on the judging panel and said to me: "Ava, why don't you think about graphene to make this happen? You could use it to strengthen and make the pin badge." I thought that was amazing!'
Baker invited Garside to the Graphene Engineering Innovation Centre, known as the GEIC (rhymes with geek). It's a £60m facility for prototyping and commercial scoping of graphene-related projects.
'I had a tour,' recalls Garside. 'I could see what they were working on. There was a person using graphene to strengthen a motorbike, which I loved. I'm really into motorsport. I saw ways to use graphene to make things more sustainable. And thought if graphene can be used to strengthen a motorbike, then maybe it can strengthen my sensor badge.'
Harnessing graphene
The properties of graphene were explained to her and the huge potential became clear. 'Graphene is really great because of its high conductivity. It's really sensitive, so I'm able to get the best results when I'm measuring NOx, oxides of nitrogen. It's strong and one atom thick, so it's lightweight. It's amazing for making things.'
Her development programme took a blow during Covid. The labs shut. But the time off gave her room to examine other ideas for her project. She wanted to add precise geolocation to add richness to her data.
'I started looking at geolocation and satellite networks. GNSS [global navigation satellite system] is the umbrella term for any satellite location systems, including GPS and GLONASS. Hyperlocal is important to me. A GPS sensor can only give you accuracy within 3 or 4 metres. I wanted to be more accurate. We use GNSS positioning provided by the Copernicus satellites. I wanted to know if standing by the side of the road is worse than standing a few steps back. With an accuracy of 20 centimetres, we have the answer. And, yes, it's much better to stand back!'
She entered the Youth Industrial Strategy junior AI and Data Grand Challenge and won the junior category. Then she entered and won SatelLife, run by the UK Space Agency. SatelLife is aimed at students up to 22 years old. There's no record of their response at being beaten by an inventor barely in her teens. Next came the Galileo Masters, a global competition searching for the cutting-edge uses of satellite navigation data. She was a prize winner in the 2021 edition. Each prize and grant win kept her momentum up. She now has a company called Perfect Sense AQ to take the product to commercialisation.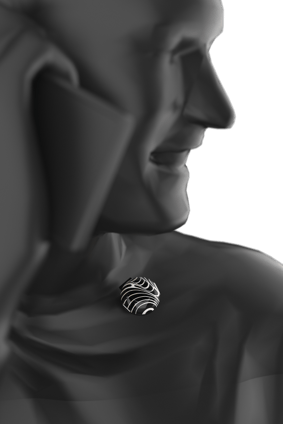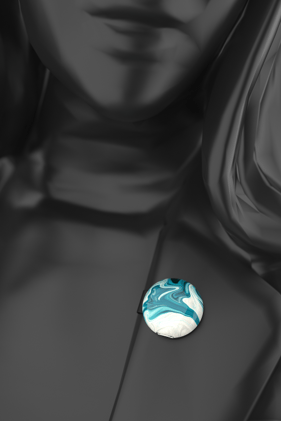 An example of how the graphene sensor can be worn
Garside is vocal about the extraordinary support she's received from Graphene@Manchester. The team there helped her realise the way innovation can work by bringing together subject matter experts. 'I realised I had to ask questions to the right people. I surround myself with graphene specialists, technology specialists, GNSS specialists and then I can ask how we can do something.'
At the time of the interview, her latest model of the sensor was being made by a company called VTT Technical Research Centre of Finland. 'It's a wafer run. I'm working with them in conjunction with Graphene@Manchester, advising them on what and how I want my sensor to work. They are helping me put it together.'
The sensor will detect NOx and feature Bluetooth connectivity to an app offering rich real-time data. 'There's a notification telling you if the air around is awful, move away.'
As her designs get more advanced, she's thinking about intellectual property. 'It's cutting-edge technology. So, I spoke to Matthew Smith at Mewburn Ellis. He's been really great with his advice.'
Illuminating the way for young pioneers
It's a bit much to ask a teenager to be a role model, especially one who relishes the science rather than the profile, but Garside is helping shape future innovators. She spoke at a primary school about her experiences in technology, so they better understand the options ahead of them. Leeds City Council has supported her with the Sustainable Leeds initiative and now there are more opportunities for young people around entrepreneurship. And she sat on a panel discussing the future of mobility at COP26.
Any challenges? 'My age,' she says. Her parents are the directors of her company, as she was too young when it was incorporated. Previously, it was hard to access online courses. On the whole, however, she's proved what's possible with the right drive, idea, talent and support.
Her ambition? 'You can collect pin badges, so I want a range, each measuring different gases in the air. I think that would be amazing. I'm working on NOx right now, but when that's done, I'll make new badges with different sensors inside.'
She's a believer that far from being a one-off, there are other creators her age just waiting to be let loose. 'There are so many young people out there with ideas,' she says. 'And now they have support systems in place as well.' Garside has created a remarkable graphene product, but her legacy will be larger than merely her badge.
---

An inspiration
Fran Salisbury, Partner and Patent Attorney at Mewburn Ellis comments:
Ava is such an inspiration! Her enthusiasm shines through, and this, combined with her persistence and willingness to collaborate with others to bring in expertise means that this project has gained serious traction. What could easily have been just another school project is developing rapidly to provide an innovative solution to a serious real world problem. I'm excited to follow her journey and see how her ideas develop!
Innovation is for everyone
Matthew Smith, Partner and Patent Attorney, Mewburn Ellis comments:
Ava's story really highlights that innovation is for everyone. Beyond that, her work with graphene and the GEIC shows that material advances can drastically accelerate or enable new technologies and ideas; awareness of those possibilities can open up myriad opportunities for innovators of all types. Speaking to Ava was both inspiring and energising; I genuinely believe great things lie in her future.


---
Written by Charles Orton-Jones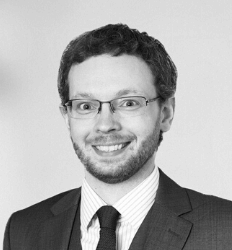 Matthew is a Partner and Patent Attorney at Mewburn Ellis. Working primarily in the chemical and materials science fields, he has significant experience of the intricacies of the EPO. Matthew advises and assists clients with all stages of drafting, prosecution, opposition and appeal before the EPO. Many of his clients are Japanese and Chinese businesses that are seeking European patent protection. These include multinational corporations in the fields of high-performance ceramics and carbon fibre technologies, as well as pharmaceutical and cosmetic companies. Matthew also works with several research institutions and university technology transfer departments across Europe.
Sign up to our newsletter: Forward - news, insights and features
Contact Us
We have an easily-accessible office in central London, as well as a number of regional offices throughout the UK and an office in Munich, Germany. We'd love to hear from you, so please get in touch.