Our new Special Report, Patent Landscape in Bioinformatics and Digital Health: a data driven analysis, has found that the number of patents and applications published relating to bioinformatics and digital health has dramatically increased in recent years.

The report, based on patent publication data for the last 10 years, set out to answer:
Is there really a trend of increased patent filings in the field of bioinformatics / digital health?
In which jurisdictions are these trends most noticeable?
Where are most of the applicants based?
How do trends vary from one IPC category to another?
We found a dramatic increase in bioinformatics and digital health patents year-on-year across all fields, and notably in digital health, with computer-assisted diagnosis, therapy delivery and monitoring (in particular remote applications of the latter two) playing a large part.

The report, which looked at selected regions and groupings comprising the US, China, Europe, PCT (Patent Cooperation Treaty), Japan and Korea, also found that there has been a sharp increase over the last five years in the number of Chinese patents and applications published, meaning that China is now second only to the US (or even overtook the US, in some technical areas) in the volume of its bioinformatics and digital health patents. Applications from Chinese originating applicants do not yet however outnumber applications from countries that have dominated the field over the last 10 years, with US-originating applicants still firmly in pole position.

Camille Terfve, senior associate and patent attorney, commented:
"These findings are in line with the personal experience of our bioinformatics and digital health team, whose work in this practice area has seen sizeable growth in recent years. The findings also illustrate the strong belief of the life sciences industry in a digital and data-driven future, and the diversity of players – in terms of size, expertise and geography - in this multi-disciplinary and rapidly evolving field."
Christopher Casley, partner and patent attorney, added:
"There is no doubt that the pandemic has accelerated the trend towards remote healthcare solutions, and this looks set to continue as data-driven technology plays an increasingly significant role in all our lives. Our research shows that this revolution was already well underway before the pandemic hit. The jurisdictional trends we uncovered are striking, so too are the growth trends of the different areas. It will be interesting to see how these trends have been influenced by the pandemic and how they will develop as we move into the post-pandemic era."
Download the full report here.
In the below Forward: On Demand vlog, Christopher Casley gives an overview of the report (4:00 minutes).
Find out more about bioinformatics and digital health on our Spotlight page and read our blog series.

This report was featured in IAM and The Patent Lawyer.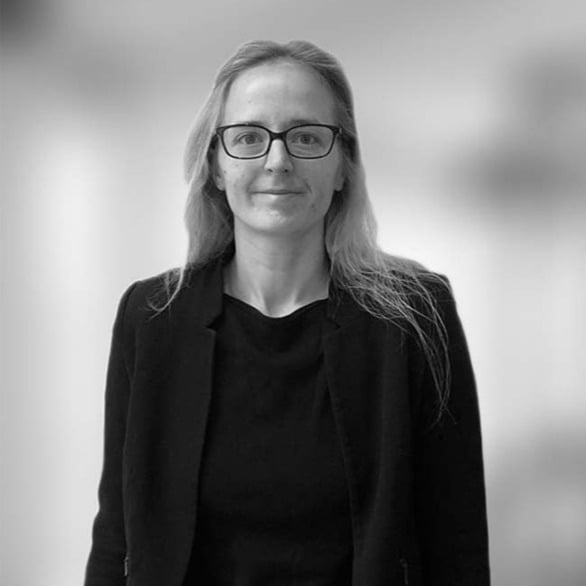 Camille is a Partner and Patent Attorney at Mewburn Ellis. She does patent work in the life sciences sector, with a particular focus on bioinformatics/computational biology, precision medicine, medical devices and bioengineering. Camille has a PhD from the University of Cambridge and the EMBL-European Bioinformatics Institute. Her PhD research focused on the combined analysis of various sources of high-content data to reverse engineer healthy and diseased cellular signalling networks, and the effects of drugs on these networks. Prior to that, she completed a Master's degree in Bioengineering at the University of Brussels and a Masters in Computational Biology at the University of Cambridge.
Sign up to our newsletter: Forward - news, insights and features
Contact Us
We have an easily-accessible office in central London, as well as a number of regional offices throughout the UK and an office in Munich, Germany. We'd love to hear from you, so please get in touch.