In this Forward: On Demand vlog, Chris Cattley and Rob Walker discuss the future of autonomous vehicles on land and sea.
Touching on their recent blogs Autonomous vehicles: into reverse or about to shift up a gear? and Maritime robotics ​- autonomous technology improving shipping efficiency, they explore:
The synergies between electric vehicles (EVs) and autonomous vehicles (AVs)

—

(00:06)
How the way we perceive vehicles is changing

— (02:06)

Some of the benefits autonomous technology can bring to the shipping industry — (03:35)

How we might transition to autonomous vehicles — (05:56)

The technical challenges with autonomous technology on the sea — (08:49)

How autonomous technologies might be incorporated into everyday vehicles — (11:39)

Watch time: 14:00 minutes


Learn more about future mobility and view our blog series.

---
Forward: On Demand is a series of video blogs (vlogs), podcasts and webinars available to watch or listen to at any time. Hear about the latest developments from the scientific and entrepreneurial worlds and keep up to date with news from the IP world. Look out for the video and audio symbols on our blogs.
---

About the presenters
This vlog was co-presented by Rob Walker and Chris Cattley.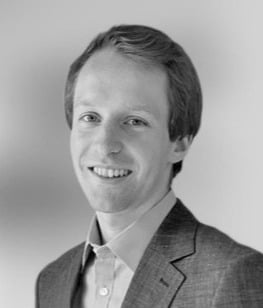 Rob is a patent attorney in our engineering and ICT team. Rob has an MEng degree in Chemical Engineering from the University of Cambridge. His masters research project focussed on three-dimensional analysis of particle-size segregation within granular avalanches using magnetic resonance imaging. During his undergraduate studies, Rob spent time working for Proctor & Gamble within their Baby-Care R&D Group.
Sign up to our newsletter: Forward - news, insights and features
Contact Us
We have an easily-accessible office in central London, as well as a number of regional offices throughout the UK and an office in Munich, Germany. We'd love to hear from you, so please get in touch.