While the past 12 months have been a rocky ride for much of the automotive industry, one section undoubtedly stole the limelight: electric vehicles (EVs). Between Tesla's market cap increasing to $700bn (exceeding the combined value of the world's top 9 car makers by volume!), rising concern about global warming, and several carmakers frantically pivoting towards electric vehicles to gain a piece of the pie, EVs have hardly left the news-cycle.
Another burgeoning segment of the automotive industry, autonomous vehicles (AVs), has been somewhat flying under the radar in comparison, with companies still getting to grips with the many hurdles to clear in their development and deployment. Although it doesn't look like 2021 will be the year AVs really take over the roads to a significant extent, there have nevertheless been several promising technological advancements in the past year that bring us closer to solving the engineering challenges associated with AVs.
Solid-state LiDAR – even better than eyes in the back of your head
For many people, LiDAR will be almost synonymous with AVs, with images of the bobble-hat-like units that often adorn the roofs of test vehicles readily springing to mind. LiDAR systems allow vehicles to visualise their surroundings and identify both stationary and moving objects, such as pedestrians, cyclists and other vehicles (see more in our blog Deep neural networks: of dogs, muffins, and self-driving cars). They are seen by many to be vital for reaching levels 3-5 of SAE's driving automation standards, where the system, rather than the driver, is responsible for monitoring the driving environment.
Traditional LiDAR systems rely on mechanical rotation of components to scan the lasers and detectors across the environment. Whilst this technology has thus far been effective at the R&D stages, its cost (often running to tens of thousands of pounds), size, and reliance on accurately calibrated moving parts make it somewhat impractical for roll out to the mass-market.
This is where solid-state LiDAR-on-a-chip technology has entered the frame. The basic concept is to integrate all the key components of the system onto semiconductor chips, occupying the smallest possible footprint and with none of the moving parts of rotating LiDAR systems. This in turn should improve reliability and has the potential for a 10 to 100 times reduction in cost through simplified manufacture and assembly, providing significant assistance in moving LiDAR technology from test sites to the open road.
In August 2020, Ibeo Automotive, a German LiDAR specialist, announced a partnership with AMS Technologies, an optical technology provider, to integrate vertical cavity surface emitting lasers (VCSELs) into commercially available solid-state LiDAR units. VCSELs, as their name suggests, emit light vertically from their top surfaces (rather than from an edge like typical lasers), which in turn facilitates easier production of 2D arrays of lasers and offers the opportunity for testing during manufacture of the lasers. Solid-state LiDAR units making use of VSCELs promise further improvements in sensitivity, reliability and affordability over those using edge-emitting lasers.
Even more recently, SOSLAB, another LiDAR sensor provider, won the CES 2021 Innovation Awards for its LiDAR ML unit that uses solid-state VSCEL technology. SOSLAB is aiming for mass-production of the unit by 2022.
There's certainly plenty to be encouraged by when it comes to the race for LiDAR units suitable for the mass-market.
Leaving latency behind
Whilst equipping vehicles with an array of effective and affordable sensors will no doubt be crucial in allowing AVs to analyse and navigate their environment, another exciting development relates to the communication and cooperation between vehicles and intelligent road infrastructure. After all, whilst sensors and artificial intelligence might be able to predict what the car in front of you is about to do, wouldn't it just be easier if the car communicated its planned movements to yours?
It's for this purpose that 5G network development is expected to be critical to AV deployment. 5G networks promise a bandwidth (the capacity to carry data traffic) ten times greater than 4G technology and are also capable of delivering a crucial reduction in latency (the time delay for a packet of data to travel across a network). We are already seeing some countries reporting median 5G download speeds in excess of 500 Mbps, and latency is expected to fall from around 50ms with 4G to times possibly as low as 1ms with 5G.
Both these factors are going to be critical given that the array of sensors on an AV is estimated to generate four terabytes of data for every 90 minutes of driving time. Not only will this data need to be transferred to other vehicles and intelligent road infrastructure to coordinate the movements of AVs, but being able to do so with very low latency may also be the difference between a vehicle crashing into another and it managing to successfully take avoiding action.
Promisingly, 2020 saw a significant uptick in global 5G deployment, with a study from Ookla (a leader in network testing) reporting that 14,643 cities worldwide had 5G deployments at the end of Q3 2020, an increase of over 1600% from Q3 2019. Nevertheless, further expansion of the services offered, especially outside of densely populated cities, will be an important milestone on the journey towards the public roll-out of level 3-5 AVs. Deployment of 5G infrastructure along motorways will certainly be a key step in the roll-out of level 3 technology, such as automated lane keeping systems (ALKS), in the relatively predictable environment that motorways offer (see more in our blog Driving technology – could hands-free driving become legal in the UK?).
Hitting the Road
I am sure that I'm not the only one slightly disappointed to hear that 2021 will likely not be the year that hailing your own robo-taxi becomes a reality. Along with needing to implement and test these new technologies, non-technical hurdles such as regulation, data rights and consumer concern still very much exist (see more in our blog Self-driving vehicles: what do consumers think (and want)?). However, we are approaching a number of hotly anticipated decisions, including the outcome from the UK government's Department for Transport consultation on ALKS (see more in our blog Are Automated Lane Keeping Systems on the UK horizon?), which many see as the likely first step into level 3 automation systems in the UK.
Whilst obstacles still abound, comfort can certainly be taken in the fact that the key technical challenges facing AVs are being solved. The solutions promise not only to make AVs successful in real world conditions, but also more accessible to all.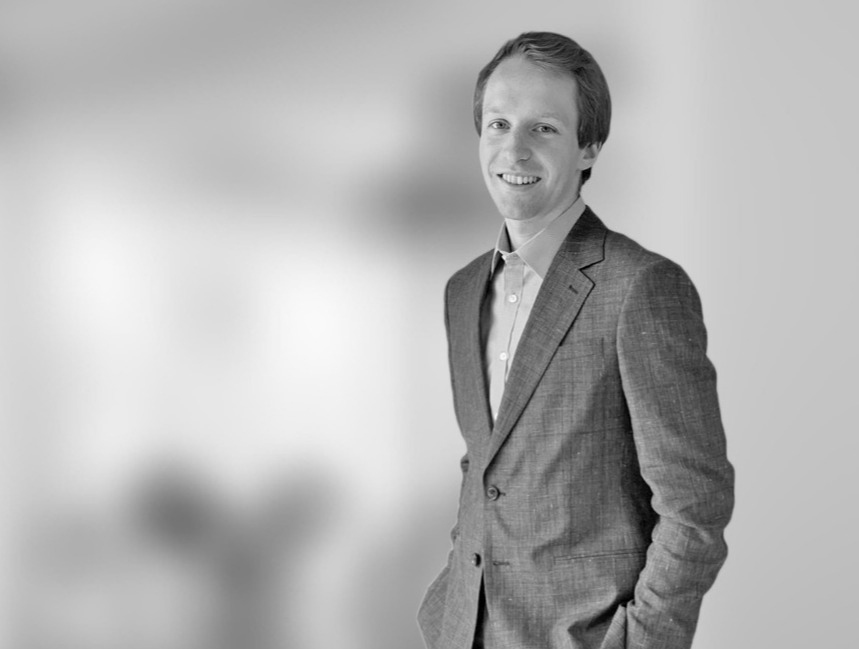 Rob is a trainee patent attorney in our engineering and ICT team. Rob has an MEng degree in Chemical Engineering from the University of Cambridge. His masters research project focussed on three-dimensional analysis of particle-size segregation within granular avalanches using magnetic resonance imaging. During his undergraduate studies, Rob spent time working for Proctor & Gamble within their Baby-Care R&D Group.
Sign up to our newsletter: Forward - news, insights and features
Contact Us
We have an easily-accessible office in central London, as well as a number of regional offices throughout the UK and an office in Munich, Germany. We'd love to hear from you, so please get in touch.