From SMEs to multinationals, from car manufacturers to fashion houses, the value of design rights are being recognised as a cost-effective and powerful intellectual property (IP) asset. Both UK unregistered designs and registered designs can be commercially valuable, but to get the most benefit from design rights, you need to adopt a strategy that matches the design right to the value of the design.
Unregistered design rights (UDRs) arise automatically in an original design without the need for registration. It protects the shape or configuration of the design and allows you, the owner, to stop unauthorised copying of the design. UDRs are well-suited to providing protection to designs that are not critical to your IP portfolio or for designs that have a limited shelf life. For example, in the fashion industry, UDRs provide immediate protection for both fast fashion brands and designers unveiling a new collection at London Fashion Week.
However, registered design rights (RDRs) provide a broader scope of protection than UDRs. They protect your design from infringement by a design that does not produce a "different overall impression" on the informed user, rather than just copies your design. RDRs also provide a longer term of protection: up to 25 years. This makes RDRs well-suited to the protection of more business critical designs. For example, in the fashion industry registered design rights may be well suited to protecting designs in an Haute Couture collection or iconic pieces. In the automotive industry RDRs are commonly used to protect the shape of vehicles or their external components.
For the most valuable designs in a portfolio, a multiple filing strategy should be adopted. You should file multiple design applications to cover all aspects, components, or embodiments of your designs. An example in the car industry is the British car manufacturer, Aston Martin Lagonda, which is well-known for its iconic car designs such as the new Valkyrie supercar. Aston Martin recognises the power of multiple filings to protect its valuable designs through a portfolio of RDRs, with registrations ranging from protection of the overall shape of a vehicle to specific components such as air vents, splitters and wings. In this way, a cascading array of protection can be created for the design. Multiple design filings improve enforceability of the design, act as a deterrent, and provide a suite of rights to rely on in the event of infringement.
The impact of Brexit on designs
Following the end of the UK-EU Brexit transition period on 31 December 2020, registered community designs (RCDs) and unregistered community designs (UCDs) ceased to apply in the UK. If you owned an RCD before the end of the Brexit transition period, the RCD would be cloned and given equivalent protection as a UK RDR. To mitigate the effect of UCDs no longer being enforceable in the UK, you can now benefit from two new forms of UK UDR, namely, Continuing Unregistered Designs and Supplementary Designs which provide corresponding protection to UCD's in terms of scope, duration and validity. Post-Brexit your design strategy now needs to consider not only whether to file a registered design or to rely simply on unregistered rights, but also whether to file rights just in the EU or also in the UK. You also need to address the increased complexity of cross-border enforcement of your design rights.
How we can help you?
The design and legal services departments at Mewburn Ellis have extensive experience of assisting clients on the filing, protection, commercialisation and enforcement of registered and unregistered designs, from gaming chairs to luxury cars to iconic fashion brands. Please get in touch if you would like to find out more on how you can benefit from Mewburn's in-depth knowledge and world-class technical expertise to make the most of your designs.
Useful blogs
There are a number of useful bogs available on the Mewburn website in relation to registered and unregistered design rights and some examples are provided below:
For more information on the interplay between designs and the fashion industry, please see the blog here as well as the blog here examining the design dispute between the fast fashion brands House of CB and the digitally native retailer, Oh Polly.
This blog was co-authored by Hilda-Georgina Kwafo-Akoto and Caroline Hart.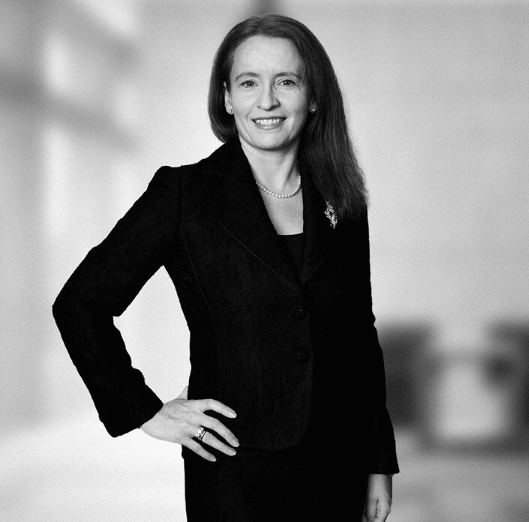 Caroline is an experienced solictor and member of our legal services team. She has particular expertise in the defence and enforcement of intellectual property rights. Caroline also deals with non-contentious IP matters, including advising on IP assignments, licensing, and collaborations, as well as GDPR and other general contractual matters. Caroline has been listed as a recommended lawyer and key lawyer in the 2022 edition of The Legal 500.
Sign up to our newsletter: Forward - news, insights and features
Contact Us
We have an easily-accessible office in central London, as well as a number of regional offices throughout the UK and an office in Munich, Germany. We'd love to hear from you, so please get in touch.